Making Room in Las Posada (The Inn)
Sometime our minds are like computers. When we are trying to enjoy the good things; the special moments in life a message appears in our brain that reads; "No more room. Temporary files too big, need to delete."
When I complained to my friend about not having enough room on my computer for the information I needed, she showed me how to delete and transfer files to free up room for the important things I needed most.
I have read the Christmas story to my children and grandchildren every year since I became a parent, but the phrase, "There is no room in the Inn," became very real to me when Share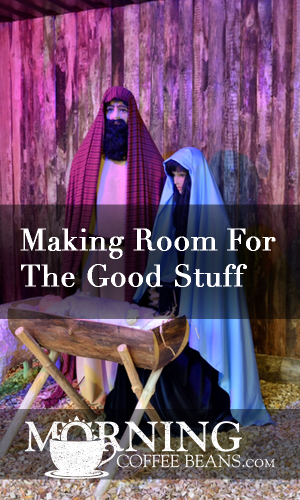 I was invited to a friend's home to share in the Christmas Posada, a religious festival called Las Posada, Spanish: ("The Inns"), celebrated in Mexico and some parts of the United States.
Affiliate Link
It is a reenactment of the journey Mary and Joseph made from Nazareth to Bethlehem in search for shelter on the night of Jesus' birth shared in different homes each night between December 16 and 24.
When I arrived the house was full of family. Before I reached the front door, I could smell the delicious food the family had prepared for the event. Family members were hugging each other and playing with the children, while the young people were huddled together on the couch enjoying a comedy on television.
After everyone arrived the children and young people were instructed to dress up as Mary and Joseph, the angel and the three wise men. Everyone was given a sheet of paper with words to recite in Spanish, and then the reenactment began at the front door of the home.
The Angel led the Posada procession as they knocked at the door. Altogether they asked for shelter, just like Mary and Joseph must have 2000 years ago.
Those representing the innkeeper inside gave their answer in song, as they told them there was no room for them in the inn. The children, tripping over their costumes, followed by family members, went to the back door and sang the same song inside and outside.
After being denied shelter again, the procession journeyed to a homemade manger scene in their front yard, where a statue of Mary and Joseph and the baby Jesus lay. There they had a special service with the entire family gathered around the manger.
A few days later I heard a minister on the radio talking about the fact that we deny good things in our heart because our lives are so filled with unnecessary things. I thought about the clutter on my computer and how much better it worked after my friend deleted the unnecessary files.
It is easy to fill ourselves and our time up with things that are unnecessary, or carry loads that are not ours or may be too heavy for our hearts. Then when the really important things come along, we miss them, or there just isn't enough room left over.
Can you imagine how the Innkeepers felt when they realized that they turned away the very son of God because they could not make room in their Inn for a family who desperately needed shelter for the night? And even now, when we feel need to stop and share the love of Christmas with someone who needs us because we just don't have enough room in our minds and hearts for another thing.
As Christmas approaches it might be a good time to find a quiet place and reflect on the things that are really important, the memories we want to make before we begin decorating, calculating our budgets, and buying and wrapping presents
We might need to make a list and check it twice, and then do some clearing out or deleting as my friend advised. This might give us more room in our hearts, our minds or in our lives for the things that really count. As I .sat down to do the research for this column, I realize that my computer does move a lot faster and smoother. My friend was right. I did have a lot of things on my computer that I did not need.
Previous Story
Next Story