8 tips to be be safe for Halloween
Previous Story
Next Story
When I was a child, I knew that I could eat as much candy as I wanted on Easter, Halloween, and Christmas. It was great. My parents didn't seem to be bothered by all the sweets my brothers, sisters, and I could consume in one day.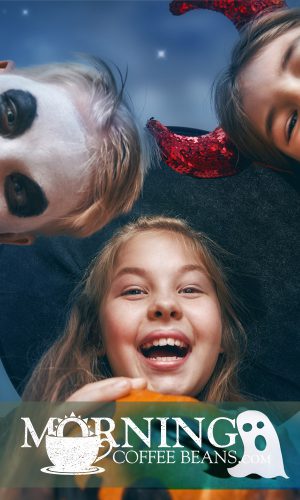 However, on any other day of the year, they would not let us have as much. It didn't make sense to me. But, of course, when I became a parent, I understood the need to monitor sweets, and I also became aware of the price of buying candy bags for my children.
So we did pretty much the same thing. I would let them eat as much candy on the holidays, but I was pretty strict on the other days of the year. Candy and costumes are what children will be thinking about this Halloween as they prepare to venture out in the dark from house to house, spooking their neighbors and begging for candy.
Halloween celebrations date back over 2000 years, initially descending from the Celtic festival of "Samhain" – a harvest festival marking the death of the old "Samhain" to be the "Lord of Death" who allowed spirits to return to their former homes on earth, only in October.
Halloween traditions have evolved over the years, and today the only spirits returning home will be children toting the bounty of their own "trick-or-treat" harvest! But, unfortunately, they will not be thinking about safety or stomachs. That is where parents come in.
When we were small, it was safe to go out and "trick or treat." Even when our children were little, it was reasonably safe, but today we need to be aware of many dangerous threats.
Before sending your little goblins out, I found a few safety tips for you to keep in mind:
Make sure costumes are flame-retardant and light or bright in color. The dark outfit should have strips of "glow in the dark" tape along the back.
Use face paint instead of masks to prevent obstruction of both breathing and vision.
Ensure your child carries a cell phone, in case they need to call, and a flashlight.
An adult should accompany young children, and no child should go out alone.
Trick or Treat only in familiar neighborhoods and set a time for when your children should return home.
Children should never accept rides from strangers. That's why it will be good for them to have a cell phone to call you if they need a ride.
Explain to your children why it is essential to wait until they get home to eat treats so that you can check them out.
Check all treats for tampering signs and discard all loose and homemade treats (unless you know the person who provided them).
Even if you don't have minor children at home, Halloween night is a time to take precautions. Drivers should be EXTRA CAUTIOUS in residential areas! When the costumes come off, and candy wrappers are all over the place, the only injury a parent wants to be taking care of is a stomach ache.