An Educational Gift for My Children
Previous Story
Next Story
The older gentleman in the hall outside the classroom was dressed very professionally. He wore a brown tweed jacket, dark brown trousers, a striped shirt, and a sharp-looking tie. His hair was gray, and his glasses made him look very wise. So I figured he must be the professor of the class I was about to enter.
When the door opened, 25-30 college students, dressed in an array of youthful outfits, funneled in and sat down, ready to start the new semester.
I sat in the middle near the wall just in case I changed my mind and decided to leave before the class started. I was startled to see the distinguished gentleman, whom I thought was the professor, sitting at the desk a few rows away from me.
It was 2004, and I was 54. I had already worked for 30 years as a nurse, but I wanted to further my education so I could teach.
When the gentleman met my startled gaze, he smiled. We both turned our attention to the front of the room where our teacher stood. It is likely that the students, who had seen me enter the classroom, thought I was the teacher, too.
When I asked the young boy in front of me where the best place to purchase my philosophy book was, he didn't seem to notice anything different about me.
That is because an estimated 6.4 million older students, with more than 70 million older adults, are taking some job-related or personal development class this year.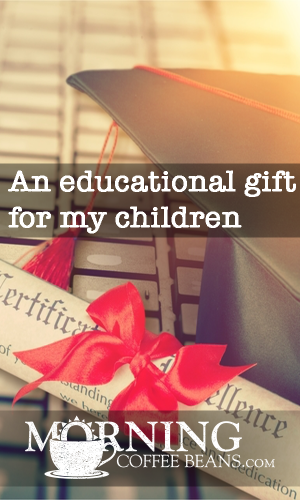 It is not unusual to see someone in their 40s, 50s, 60s, or older walking from class to class, pulling a rolling book bag behind them.
After attempting to lug a heavy book bag on my shoulder for the first few days of class, I bought a lovely green and blue one with yellow pockets and a water bottle holder.
Like many adults, I had dreamed of returning to school one day and furthering my education, but I put it off yearly for different reasons.
My daughter's birthday was the nudge that put me back in the classroom. After listening to her complain about getting older for a few weeks, I wisely told her that age was simply the number of years she had lived. It didn't have to define who she was or what she could do.
Later, when I said something about my desire to enroll in some continuing education classes, she asked why I didn't do it. I told her I didn't know if I could do it or not. "Besides, it will take me at least three more years to complete the degree I want," I told her. "So what's wrong with that," she asked me.
I pointed out the age I would be when I finished, and you can guess what her reply was. After her response that I would be three years older, whether I went to school or not, I registered for classes and began a new journey.
Going back to school is a desire many adults have. For some, it is to complete an educational goal; for others, it is to update their skills for today's more technology-oriented workplace. Others have a strong love for learning, and returning to school keeps them sharp.
It is easier now and more convenient than ever to continue your education. There's everything from online courses and interactive TV to weekend and evening courses at satellite campuses. Community colleges, especially, have adapted themselves to the educational needs of older adults. As a result, about 55 percent of adult students attend community colleges.
Most colleges have adult student services offices if you are wondering where to begin. They can help you choose the courses that will best enhance your skills, point you to new career opportunities, and even help you with searches for scholarships and financial aid.
If you can't quite work and go to school full time, other ways exist. Colleges offer night classes, and the Internet has opened up new horizons in distance learning.
Getting a degree or certification can make a big difference in pay and opportunities in the job market. The average earnings for bachelor's degree holders are 50 percent higher than those with a high school diploma. And even more when you get your master's degree.
I was afraid when I first walked onto the campus. I had not been a student for many years. For a moment, I felt foolish and thought I should return home, where my life was safe and predictable. At about that time, my cell phone rang, and my daughter's voice came on the phone.
She wanted to thank me for the birthday card I had sent her. I had written a particular verse in the card that assured her that she would never be too old to reach for more in life. At the bottom of the card, I added a note that read, "If you need to reach me, I will be in class."