About The Author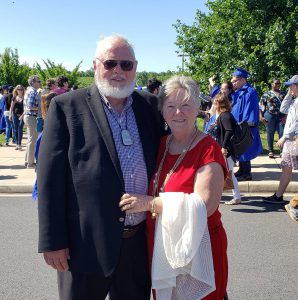 Deana Landers has had many roles in life—
Pastor's Wife
Nurse/Health Educator
Writer
Motivational Speaker
In 1989 she published her first column after witnessing the tragedy of Hurricane Hugo hitting Charlotte, N.C. destroying homes and businesses, tearing families apart and leaving 61 fatalities in its path. When her husband and sons volunteered to help families and rebuild homes they related the pain and devastation they saw daily. She wrote a story to the local newspaper describing what they saw and asking for help for the families. Since then she has been a published columnist, as well as an educational and health and wellness writer.
She became a motivational speaker after she lost her youngest daughter in 1980 in a devastating car accident. People asked her how she and her husband were able to survive such a tragedy and still trust God. She began to share her pain, her faith in God and encouragement with others
Deana is a retired nurse with a degree in Health Education. She has set up health programs to promote healthy living in business, schools and churches. She currently serves as Chairman of one a Free Clinic, helping families who do not have healthcare receive medical care.
She loves spending time with her 3 children and 11 grandchildren, as well as gardening, and photography.
My Latest Stories