Breast Cancer Awareness
Previous Story
Next Story
If you find a lump in your breast or underarm area, you should see your doctor immediately. The good news is that most lumps are noncancerous. Sometimes they will go away on their own, which is why your doctor may schedule a return visit for three to six months.
However, sometimes the lump or change in breast tissue may be cancer. You must go to your follow up visit. If, at any time, you feel like you need a second opinion, you should probably get one. My friend, Jill, did, and she is alive today 21 years later. My sister, Juanita, didn't, and she died one year after the doctor said he wanted to watch it for six months.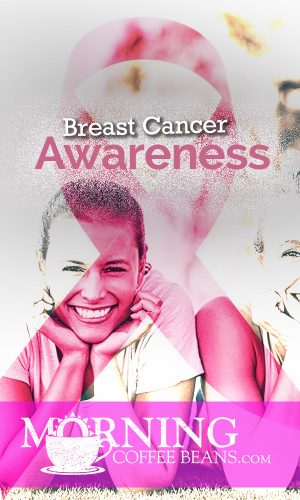 Jill Valencia was 30 years old when she felt a lump in her breast in 1990. She saw a physician's assistant, who suggested waiting six months and coming back if it was still there. Jill wanted a mammogram but was told no because she was only 30.
She felt like something was wrong. "If I had listened to her, I would no longer be here," my friend told me. "I insisted on a mammogram because of my family history, which was on my father's side, so she sent me to a surgeon and with a request to have a mammogram per patient's request."
My sister, Nita, told the doctor that we had no history of cancer in our family. The doctor told her it didn't feel like cancer, but he wanted to see her again in six months. She thought it was probably nothing, so she didn't go back.
After my friend Jill's mammogram, the surgeon removed a malignant tumor and five cancerous lymph nodes. Because of her family history, the size of the tumor, and the fact that it could not be aspirated, she had a mastectomy. A year later, her doctor at MD Anderson hospital in Houston, Texas, felt something deep in her armpit and performed a Lymphadenectomy. Again all looked good. But the tests came back that two were malignant. Chemo was no longer an option, so she had a reconstruction.
My sister was an amazing small strong, slender woman who was always active. She took care of her garden, worked with her husband around their house, sat with friends at the hospital, and played with her grandchildren. She had been a smoker for most of her 69 years of living.
The Saturday before my sister suddenly became ill, she was ice skating with her great-grandchildren, laughing and playing with them all day. On Sunday, she had a sharp pain in the right side of her chest and went to the doctor on Monday. She was treated for pleurisy. When she went home, she began to vomit and then became utterly lethargic. On Wednesday, her daughter came to take her back to the hospital and was surprised that her mom was incoherent. She was afraid she was dehydrated and took her to the emergency room. Within 24 hours, an MRI showed a huge mass on her liver; The doctor said he believed it was cancer and probably metastatic, meaning it started in another part of her body. Later he confirmed the cancer began in her breast, spread to her lungs, and then into her liver and brain.
My sister regained consciousness enough to see her family around her bed and say she loved them, and then she died, without regaining consciousness, two weeks later.
As a nurse, if a patient told me that I should draw blood out of a specific place in her arm, I did so because that patient would know where the good veins were. We tell our children if something doesn't feel right to ask for help. The same is true with our bodies. If we think something is wrong, we need to ask for help, follow doctor's orders, and if things don't feel right, get a second opinion.
A year after my sister died, I had a mammogram, and the doctor saw something. He thought it was probably benign and advise we wait, but I couldn't do that. I had a family history of breast cancer. I wanted a biopsy. It was negative, but I am glad I had it done.
Jill had another mastectomy in 2012. That, too, was because something didn't feel right. She went in for a mammogram. They saw something but wasn't sure, so she had a stereotactic needle biopsy, which is often used when small growths or accumulations of calcium are detected on a mammogram but don't appear on an ultrasound and can't be felt on a physical exam of the breast. It is less invasive than a surgical biopsy. She was told that everything was fine. But she was still in pain, asked for a biopsy, and another malignant tumor was found.
It broke my heart so many ways when my sister died because she never told me about the doctor's appointment or the mammogram. It is essential to understand that we are responsible for our health. I would have advised her to go back in six months, request a biopsy, or get a second opinion.
Jill is alive today and able to praise God for being a 3X cancer survivor because she was not afraid to ask for a second opinion.