Capturing the Moments
Previous Story
Next Story
We were getting ready to leave our daughter's house after the holidays. I walked into the room as my daughter and husband were talking to each other. She was seated at the piano, and he was standing tall and lovingly beside her.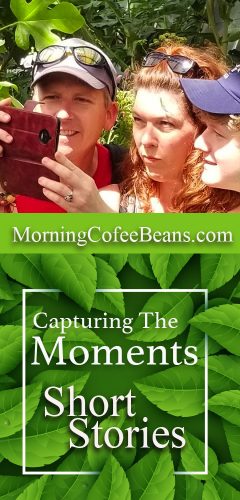 The window light from behind them was soft and very complimentary. It was an endearing scene, and I thought I would get one more great photo before we left.
My husband started to walk away, and I said, "Stop, let me take a photo!" Each of them looked at me and, simultaneously, said, "No more photos!!"
When the moment was over, I realized I had not captured this meaningful photograph on film, but more importantly, I had imposed on a special moment that did not need to be photographed, except in my mind.
When I open up Facebook, I see pictures of smiling faces, beautiful vacations, holiday photos, food, animals, etc. Occasionally, I post pictures to share with friends and family that update and preserve these moments in our lives.
However, some of my most cherished photos are in my mind. I captured them when there was no camera available or Facebook to post them on.
At any moment, I can recall the blush on my husband's face when he led the congregation in a song at his church on our first date, the crook of my arm when the nurse placed our daughter, wrapped in a pink blanket, carefully there and the moment when her eyes met mine.
I didn't have a camera to photograph my middle son sitting in the sandy backyard with all his matchbox cars around him or his delight when I sat down in the dirt beside him. Or a cell phone when our youngest son was wearing his red coat, zipping around the neighborhood on his bicycle, waving at the neighbors.
We only have a few photos of our youngest daughter before she died, but I have so many captured moments in the 19 months she was with us in my mind and heart.
Many of my dearest photos cannot be framed and set on our mantle.
I love it when my husband, who does not usually have a phone or a camera in his hand, tells me of a time when he was on a hunting trip in Canada. He said that after seeing a bear, all he could do was stand mesmerized by the site and behold the moment.
Technically, we take photos to preserve our memories and remind us of our history long after it has passed.
However, according to Linda Henkel, a psychology professor, taking photos isn't always the best way to remember a moment. Henkel has studied how taking photos impacts experience and memory.
Because we can take as many photos as we want at any given time, we sometimes say, 'Okay, I don't need to think about this moment any further. The camera's captured the experience.'
Her research demonstrated that we don't engage in any of the elaborative or emotional kinds of processing that really would help us remember those experiences because we've outsourced it to our camera.
That's where the word; "Behold" comes in. It is a Hebrew word used in the Bible 1298 times that suggest we stand still and gaze. A particle means, "Well, will you look at that!" "Wow!"
Some people love to take photos with their phones or cameras, and some, like my husband, take pictures in their minds and enjoy sharing them with others.
I was reminded of that when I stood next to a girl in Hyder, Alaska. We were standing on a bridge, watching for the Grizzlies and their cubs to come out of the woods.
Just like many others there, I had my camera ready. When the bears appeared and stepped into the salmon-filled creek below us, you could hear complaints from those who were not close enough and clicking from those that were ready. Flashes were going off, and we were all trying to get the perfect shot.
I asked her if she got a good shot when it was all over. She smiled and said, "No, I don't take the photos; my husband does. I like to look at them. So if I am trying to get the picture, I don't get to enjoy them."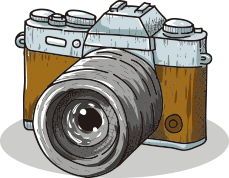 Sometimes we are torn between, "I've got to get this shot," and "Wow, what a sight!" That's how I felt seeing my husband and daughter that morning, a struggle between my heart's desire to hold on to the moment and my head's desire to capture it quickly on camera before the emotions disappeared.
And both of those emotions are important. When I find a photo I haven't seen in a while, it's like reading a favorite story I've read before, remembering a special moment, or reminding me of joy, a love, or strength I had forgotten.
But if you are like me, you have more photos on your phone than you know what to do with, and some are not so good. We have to remember. It's just as important to capture a moment in our hearts and mind rather than on camera.
Maybe we all need to stop focusing so much on capturing the moment and enjoy it instead. Be present. Live in it.