Health Fears are Often Unexplained and Overblown
Previous Story
Next Story
Our daughter was always afraid of the dark when she was little. She would see these monsters looming over her bed or swaying in the dark and cry out to us. Her dad or I would go into her room and turn the light on to show her that the monsters were just pieces of furniture or the curtain moving in the wind of an open window. "See, if you turn on the light, it's not so scary, is it?" he would tell her.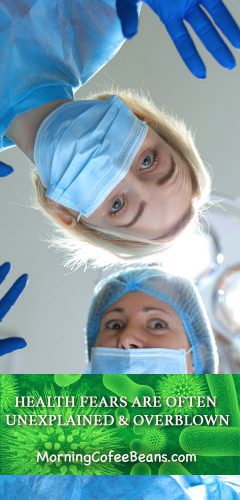 Just like the scare we've had with the coronavirus this last year, she had a scare during her second pregnancy that made her feel as helpless as that little girl when she got a phone call from a nurse at her doctor's office.
The call was to inform her that she tested positive for Toxoplasmosis. This is a common infection caused by a one-celled organism called Toxoplasma Gondii that infects humans, birds, and animals worldwide.
A person can become infected by eating undercooked meat, working in the garden without gloves, or being exposed to cat feces, such as in litter boxes.
It is not dangerous to most people. The average person develops immunity to Toxoplasma Gondii after becoming infected, but you may feel like you have the flu or may not feel ill at all when newly infected.
However, it can be life-threatening to the unborn fetus if the mother is infected in the first trimester of pregnancy. It is then called congenital Toxoplasmosis. That is the reason the test results were so frightening to our daughter. She was eight weeks pregnant.
When my daughter asked the nurse what that meant, she told her that the infection could cause abortion of the fetus or severe malformation at birth, including brain damage or blindness.
Our daughter's first reaction was much like the ones she had when she was a little girl and woke up at night seeing monsters in her room; she panicked. She had a cat, she loves gardening, and she just came back from a cruise, where she remembered eating a steak cooked medium-rare.
By the time she located me on my cell phone, she was hysterical. After a time of trying to calm her down, I finally reminded her that the one thing we could be sure of is that regardless of what she had to deal with, she was not alone. Her family and God's care would surround her. Then I told her we had to check into this more. That seemed to calm her down.
By the time my husband and I sat down for breakfast the next morning to talk about the situation, the phone rang again, and it was our daughter, sounding much better. "Mom, the one thing Dad has always told us is to get the facts before we panic," she said with confidence. "That's true," I told her, "So what facts do you have?"
She told me she called her previous gynecologist and asked them if they had tested her for Toxoplasmosis. She had tested positive three years earlier with her first child, but they were not worried because they had done additional testing that showed a latent infection.
The nurse failed to tell her on the phone that if she tested positive before her pregnancy, there was little or no danger to the baby. In other words, she had found the light switch and the monster lurking in the dark was just a chair in the corner. One that she needed to know about, but she didn't have to be afraid of. Fear is like that. It can be a monster, but dealing with it is as easy as getting the facts.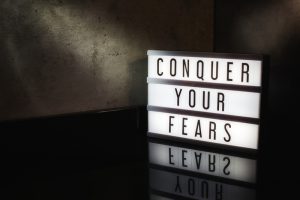 The fact about toxoplasmosis is that in most US areas, fetal toxoplasmosis infection is rare (one to 10 in 10,000), and routine prenatal screening for it is therefore not required in this country, although many doctors do them.
Dr. Estela Sosa of Devi Women's Center said that she does the testing according to the information she receives on the patient information sheet at their initial visit. "If a patient has a pet or has traveled, then we would do the testing," she said. "However, patients don't always tell you everything on the questionnaire. That is why it is important to come back in for the test results and follow-up visits."
Going in for test results would have been a lot less frightening for our daughter. Sosa agreed because she said that talking to a patient face to face makes a lot of difference. "You can ask questions, see their fears, and give them the information they need better in person."
Other facts that helped our daughter were that she didn't have to get rid of her cat because she could not be infected again. Also, patients who find out that they have tested positive for Toxoplasmosis do not panic because it is not always fatal for their baby. If caught early, it can be treated with antibiotics.
When our daughter found out all the facts, she was alright. She wasn't afraid anymore. That's what information can do for us. It is like turning on a light in a dark room.