God Knows What We Need
Previous Story
Next Story
"Love when your car doesn't start, and the only few people who helped were a stranger, a friend, and an ex while everyone else ignored your calls...."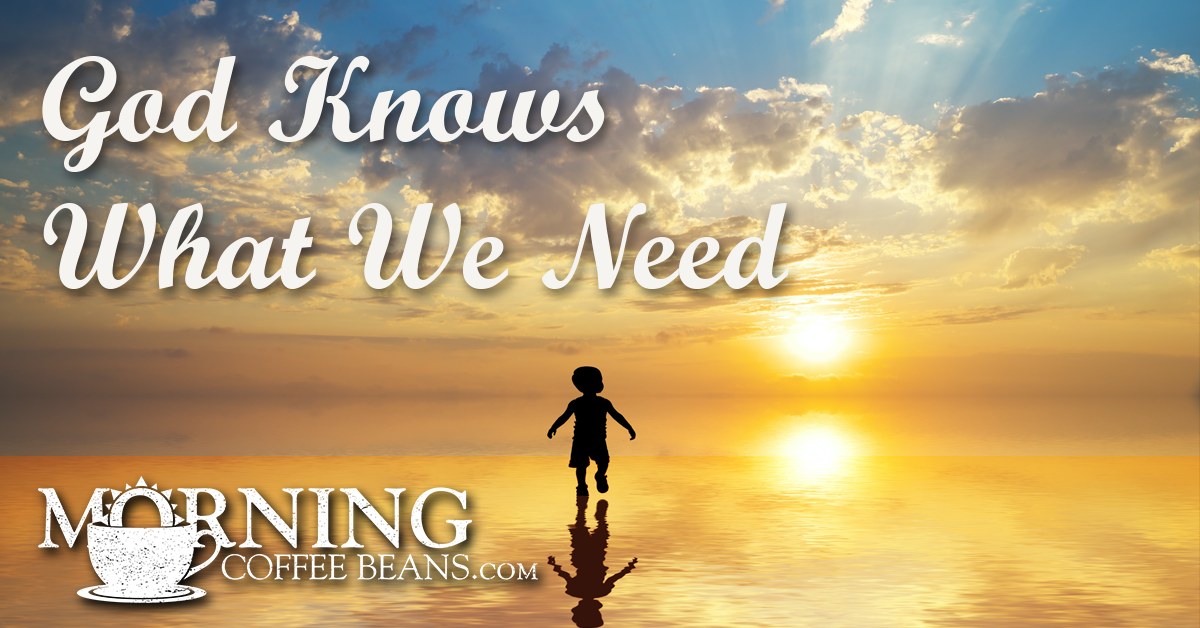 My grandson recently wrote this on his FB page, and it reminded me of a story I have read many times.
A fellow was stuck on his rooftop in a flood. He was praying to God for help.
Soon a man in a rowboat came by, and the fellow shouted to the man on the roof, "Jump in, I can save you."
The stranded fellow shouted back, "No, it's OK, I'm praying to God, and he is going to save me."
So the rowboat went on.
Then a motorboat came by. "The fellow in the motorboat shouted, "Jump in, I can save you."
To this, the stranded man said, "No thanks, I'm praying to God, and he is going to save me. I have faith."
So the motorboat went on.
Then a helicopter came by, and the pilot shouted down, "Grab this rope, and I will lift you to safety."
To this, the stranded man again replied, "No thanks, I'm praying to God, and he is going to save me. I have faith."
So the helicopter reluctantly flew away.
Soon the water rose above the rooftop, and the man drowned. He went to Heaven. He finally got his chance to discuss this whole situation with God, at which point he exclaimed, "I had faith in you, but you didn't save me; you let me drown. I don't understand why!"
To this, God replied, "I sent you a rowboat and a motorboat and a helicopter. What more did you expect?"
Sometimes we need to be reminded that there is help all around us if we just pay attention and that God answers our prayers in unexpected ways for a reason.
I've been struggling for a while with a condition called Tennis Elbow. That doesn't mean I've been playing too much tennis. It is a painful condition when tendons in your elbow are overloaded, usually by repetitive motions of the wrist and arm.
I've had the cortisone shots in my right elbow many times, but it keeps coming back. Recently, the pain became so severe that I bought a battery-operated toothbrush because I couldn't brush my teeth. It hurt to lift the toothbrush to my mouth.
One morning, in despair, I prayed and asked God to please heal my elbow, to remove the pain whatever it took.
"I have so much to do, God, I complained. I can't do it with this arm hurting me so much!"
That day I went to the store and needed to purchase a case of bottled water that weighed about 30 pounds. I was standing there with my hands on either side of the case when a voice said, "Maam, let me get that for you."
I turned and looked, and a huge guy was standing beside me. He reached down, picked up the case and placed it in my buggy, and walked away as I said, "Thank you."
After I checked out, I pushed the buggy outside to the car and was preparing myself to lift the case out of the cart when an older man walked up beside me and said, "Can I lift that for you?"
He placed the case in my trunk, smiled, and walked away.
When I sat down in my car, I felt so grateful. My arm still hurt, but these two individuals had not only lifted my heavy case, but they lifted a load from my heart. Their kindness had soothed my troubled mind.
Later I decided to go back to the doctor and tell her how severe the pain had become. I even thought about what I would ask her to give me. But, instead, she listened patiently, gave me a prescription, and referred me to some physical therapy, and yes, my arm is getting better.
It is so easy to tell God how you want your prayer answered, but He knows what else we need.
God doesn't always answer my prayers the way I expect, but that doesn't mean He hasn't responded to my need.
Our expectations and how we sometimes miss the blessing is because we are too focused on it appearing the way, or by the means, we want or expect it to happen.
I sent my grandson a copy of this story. I added a reminder that it is more important to focus on the people there for us rather than those who are not.