Having Fun at the Mediavine Conference 2019
Previous Story
Next Story
"Blogging is so much more than writing," the woman told me when I introduced myself as a writer at the Mediavine conference I recently attended. Her words were a meer peek into what I would learn in the next three days.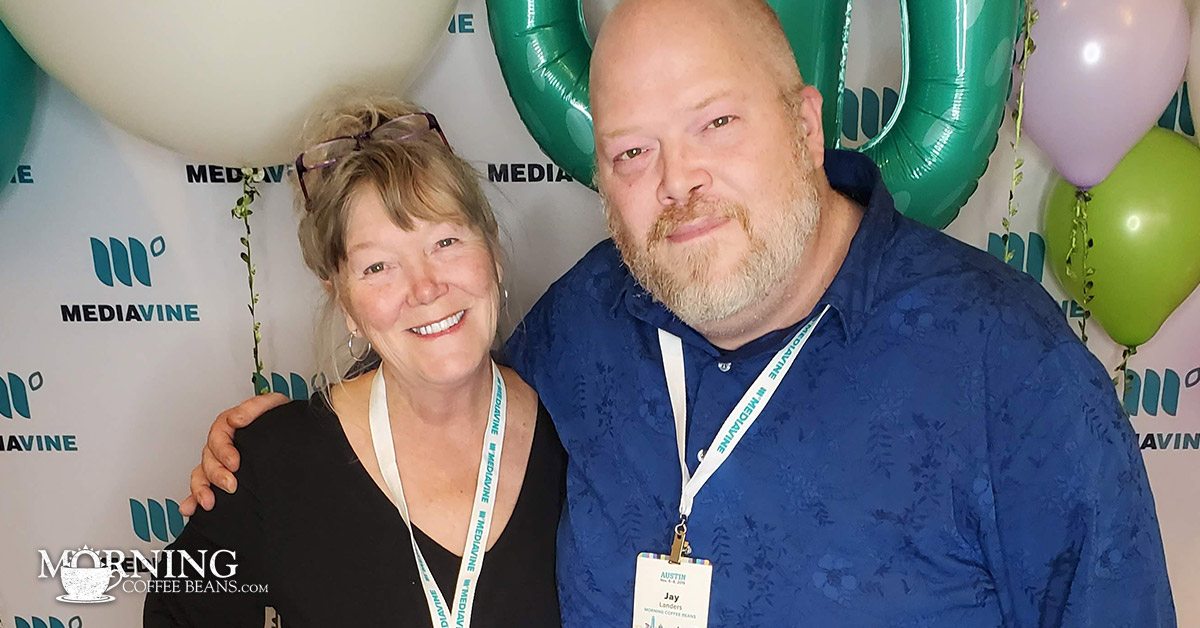 I have been a professional freelance writer for 30 years. I am a retired nurse and health educator, so I have written for many health venues, but as a Christian writer and speaker, my passion is to write stories that educate and encourage my readers.
The difference between writers and bloggers is that blogging is a personal approach. Bloggers post their first-person experiences, thoughts about a product, a public issue, a service, or anything that comes to/her mind.
Writers write and create visuals through language and storytelling. Likewise, bloggers use words and visuals, such as art, photography, and videos.
Blogging people can also make a good living doing what they love by turning it into a business. Blogging for business, projects, or anything else that might bring you money has a particular purpose ? to rank your website higher in Google SERPs, a.k.a. to increase your visibility.
Mediavine is for publishers, by publishers. Mediavine helps content creators build sustainable businesses. Everything they do helps grow your company in traffic and ad revenue.
The three-day conference provided information, instructions, inspiration, strategy, branding, Pinteresting, podcasting, and networking. And if you didn't understand or needed more help, Mediavine team members were there to help you personally.
I am not yet a publisher for Mediavine. However, I was at the conference because of my son, Jay Landers, CEO of Anion Creative. He discovered a box full of columns I had been writing for years and decided to create a website for me. He encouraged me to attend the Mediavine conference to turn my passion for writing into a business.
Bloggers like Marie Denee, and The Curvy Fashionista, talked about creating a mindset to become successful. Next, Ashish Kaisi from Google gave the 101s about website security. Finally, Danny Ozment, Emerald City Pro, taught attendees how to use podcasts and grow their businesses.
One speaker I connected with was Amanda Berlin, who was once a journalist. She laid out the keys to connecting with media, creating relationships with decision-makers, and developing ideas.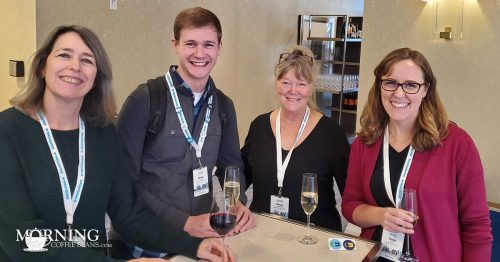 And then there was the networking and making new friends. One of my favorite bloggers at the conference was Katie Emery from Katie Goes Platinum.com. She tells her story on her website of how she and her family went through hard times and fought her way out of "brain fog" through researching, learning, and starting her blog.
"I decided to chronicle my gray hair on Instagram, Youtube, and a blog said, Katie. I spent countless hours learning to blog and make videos, and to my surprise and delight, I gained several fans very quickly! In addition, through my blog, I discovered a whole community of supportive, amazing online friends in the vibrant gray hair community."
Katie says that blogging gave her a comeback she desperately needed. "Blogging incorporates all my favorite things: community outreach, learning, photography, and writing."
Another fantastic blogger I met was Cindy Scott from Smart Family Money.com. "After my kids started school full time, I wanted to be more than being a stay-at-home mom," Cindy said." I tried working as a tax preparer, but it didn't work for my family because I still wanted to be there for my kids. So I began blogging about how to save money." Her site discusses saving money, shopping smarter, and creating a family budget.
Cindy said that Mediavine has helped her grow her blog in two ways: helping her learn to increase her traffic & reader engagement and increasing her income. "As a Mediavine publisher, if my traffic and income grow, Mediavine's income also grows (since they keep a percentage of my ad income), so it's only natural that they'd want to help."
Two other successful bloggers at the Mediavine conference that made a great impression were David Nikel and Chef Dennis.
From Life In Norway.net, David began this simple blog about Norway that became a 400-page guidebook called Moon Norway (Travel Guide). His book, which he signed for us, is available from Amazon and all good bookstores.
From Ask Chef Dennis.com, a classically trained chef, Chef Dennis, agreed with me that the food at the conference was beautifully prepared and delicious. Dennis is the writer, photographer, recipe developer, and creator of Ask Chef Dennis ®. He demonstrates easy and delicious restaurant-style recipes and combines them with his travel adventures to share with his readers.
Mediavine also provides ample resources for improving user experience, site speed, and search engine optimization. In addition, their learning materials have helped these professional bloggers grow their traffic and improve their reader engagement. Many of these resources are freely available to anyone on Mediavine's website and Facebook page.
The conference was an education for me. The closing keynote speaker, Brandi Riley, Mama Knows it All, summed up what can be used by a writer who uses words to tell their story.
A blogger building an online business or anyone trying to reach their dreams or goals must stop waiting for someone to choose them. Instead, we can make our dreams come true by working hard and anticipating abundance.