Hope and Determination are Important Tools in Life
Previous Story
Next Story
When we lived in Texas, I had a friend who needed to write a paper about Hispanic Heritage Month for an English assignment. She asked me what I thought was the most important thing young people in the Rio Grande Valley needed to succeed in life.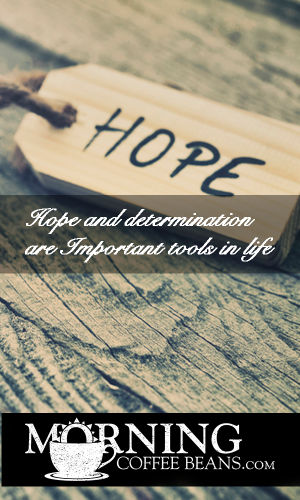 While I was thinking about the answer, she said everyone else had told her the answer was education. I agreed that education was definitely the answer for success in any person's life, young or old, but we must have even to reach that goal. It is hope.
Even parents with limited or no education can instill the hope and determination to reach for higher goals within their children than what they, themselves, have acquired.
We can begin instilling hope in children when they are very young. If a child is told at a young age that he can finish high school and go to college, they grow up believing they can.
Sometimes parents are afraid to plant dreams in a child. The parent doesn't have to accomplish the goals for the child. They can give them the tools to accomplish them for themselves. That is hope and determination.
When our children were little, my husband and I were both finishing college and working full-time jobs. We told them that one day they would finish high school and to college just like us.
They grew up believing that they could be whatever they wanted to be, but there was not enough money to send them when it came time to continue their education beyond high school.
That didn't stop either of them because, with their hope, they had determination. Each of them worked after school, applied for financial aid, and even received some scholarship money to achieve their goals. We couldn't afford to give them the dream that we had planted in their minds, but we were able to give them the tools to acquire that dream; hope and determination. Even in the reality of disappointments and despair, hope is what can pick a person up and keep them taking one step at a time.
Our youngest son became a father in high school. We felt a great deal of despair. For just a moment, we thought all of his dreams would surely be spoiled. The reality was he would have to take care of the responsibility of our first grandchild. He did just that. He worked after school, joined the National Guard to earn extra money, finished high school, attended three years at the Art Institute in Atlanta, and eventually created his own website design company.
Hope doesn't have to disappear just because things don't go as expected. It is part of who we are and what we do every day, and how we face life. If our son had not had hope and determination, the education he wanted so badly would definitely have been out of reach.