It is never too early to talk to your children
Previous Story
Next Story
The subject was drugs. My son told me he thought his children would receive good information about drugs in their schools, but it was still the parent's responsibility to talk about it at home.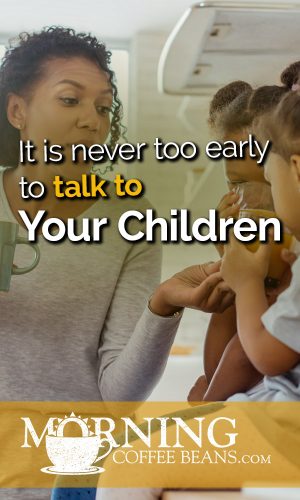 I agreed and reminded him that we did the same for him and his brother and sister. "I know, Mom," he said carefully. "But you were too late."
Trying not to show how dumbfounded I was, I asked him what he meant. "By the time you asked me about drugs, Mom, I had already tried them," he said as gently as possible. "And your questions only made me feel more guilty."
It was a moment of sadness. I wanted someone to tell me I had been a good parent. But I didn't want to hear that I had somehow missed something or failed them.
My son was grown, living a good life with his children. I couldn't recall a time when I thought he was trying drugs.
However, I must have missed it. He said his friends had offered him drugs in the eighth grade, and he had tried them. I remember his friends at that time and the uneasiness I felt about them hanging out with him. They were the only boys his age living close to us, and I didn't want him to be without friends.
We were fortunate that our son did not choose to continue to use drugs, but I share this story to demonstrate that parents need to talk to their children about drugs early, and they should pay attention to the kind of friends they have.
It is never too early to talk to your children about drugs, alcohol, or nicotine. Sharing your views on alcohol, tobacco, and drugs early can strongly influence your thoughts. Just as having a conversation about drugs, a part of their general health and safety, can be very effective.
Prevention starts with talking with and listening to your child about making good choices and good friends and teaching them different ways to say "No!" According to the American Academy of Pediatrics, children look to their parents for guidance on the big issues-morals and religious values, academic habits, and career choices-and to their friends for information about fads and trends, such as hairstyles and fashion.
I told my son I was sorry that I had failed to see what was happening to him at that time in his life. "Mom," he said, "Parenting is like a minefield. You know there are dangers and want to protect your children, but they will probably step on one sooner or later. So if they do, you have to take it from there."
When I watch our son with his children and listen to his views on life today, I am assured that even though we may have missed a conversation, we should have had, thankfully, our example finalized his life decision.