Men Get Breast Cancer Too
Previous Story
Next Story
When we think of breast cancer, we think of women, but men get breast cancer too. About 1 out of every 100 breast cancers diagnosed in the United States are found in men.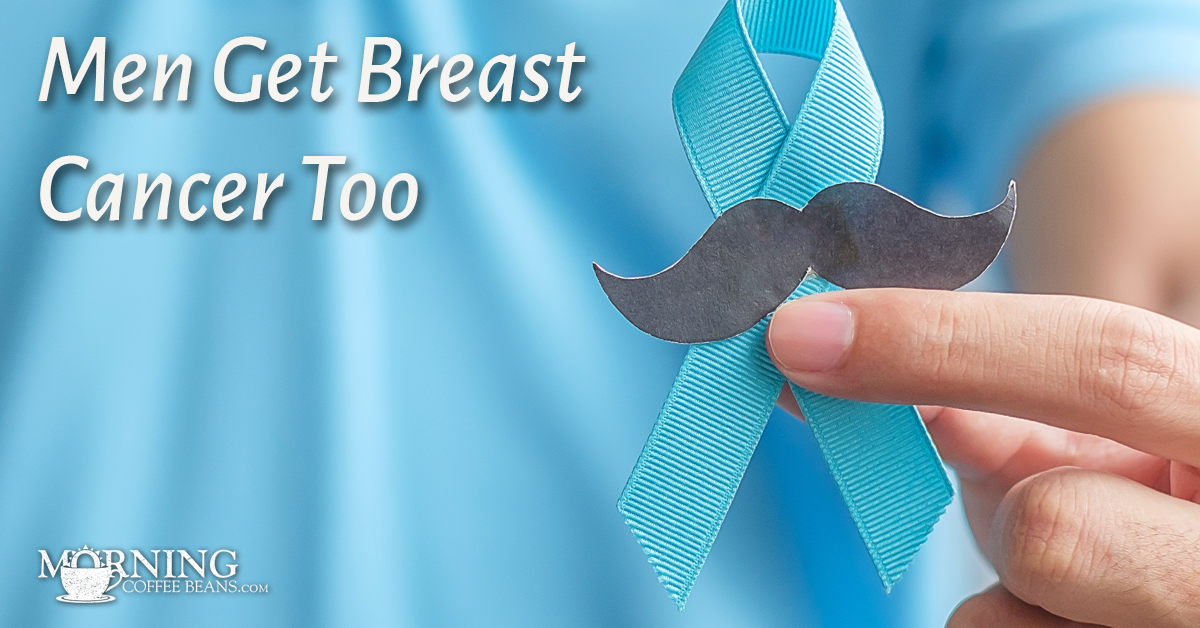 It is the same kind of cancer found in women. The problem is that most educational information about detecting, treating, and dealing with breast cancer is written for women.
However, a young man named Steve Del Gado changed that when he started to Protect the Pecs (www.protectthepecs.org), an organization where men with breast cancer can receive support and know they are not alone in their fight.
Del Gado was 44 when he felt a lump in his left pectoral area. His primary care doctor recommended a mammogram. After the mammogram, the doctor ordered an ultrasound. He referred him to a well-known breast care institute called "Wellness Center for Women."
Del Gado said that when he looked at the forms the receptionist had given him, all he could do was sign, date, and return them. All the questions were geared towards women, asking about the menstrual cycle, gynecologists, and most recent mammograms.
After reading the mammogram and ultrasound test results, the doctor recommended a biopsy, which came back negative. However, his doctor told him to return in six months if the lump hadn't disappeared.
The lump didn't disappear; instead, it got bigger and more painful, but he waited six months before returning. The doctor immediately scheduled a lumpectomy to remove the lump.
He was shocked when the results came back as Stage ll breast cancer. The doctor recommended a mastectomy, but Del Gado asked for a double mastectomy, even though 90% of men don't get cancer in the other breast.
After the two surgeries, he thought it was all over, but his doctor told him that a 30% chance of the cancer would return within five years. After that, he would need additional treatment to keep the cancer from returning.
Treatment for stages I to III breast cancer usually includes surgery and radiation therapy, often with chemo or other drug therapies before or after surgery. It depends on the kind of breast cancer and how far it has spread.
The different kinds of treatments for breast cancer include:
Chemotherapy uses certain medicines to shrink or kill cancer cells. The drugs can be pills you take or medications given in your veins, or sometimes both.
Hormonal therapy. It blocks cancer cells from getting the hormones they need to grow.
Radiation therapy uses high-energy rays (similar to X-rays) to kill the hidden cancer cells.
Del Gado received chemotherapy. He said he lost his hair and goatee and had nausea and bone pain, but the support from his family and friends helped him get through it all.
"My hair grew back a little darker and curly, and I lost 55 pounds, so those were two plusses."
His frustration was the lack of information online for men with breast cancer and no support groups.
That is why he started to Protect the Pecs to help males with breast cancer and their families by educating and supporting them.
Del Gado shares his story now at conferences, colleges, and corporations. Women are usually the most significant part of his audience.
In 2021, an estimated 281,550 new cases of invasive breast cancer are expected to be diagnosed in women in the U.S., along with 49,290 new cases of non-invasive (in situ) breast cancer.
About 2,650 new cases of invasive breast cancer are expected to be diagnosed in men in 2021.
Symptoms of breast cancer in men: a lump in the breast or pectoral area ? that is hard, painless, and does not move around within the breast. The nipple turns inwards, or fluid oozes from the nipple (nipple discharge), which may be streaked with blood. If a sore or rash around the nipple disappears, don't hesitate to contact your doctor.
Protect the Pecs Community has a Facebook page with much information and support.