My Christmas tree is still up
Previous Story
Next Story
My Christmas tree is still up. I know — Christmas is over, and it's time to take the decorations and lights down and get on with life.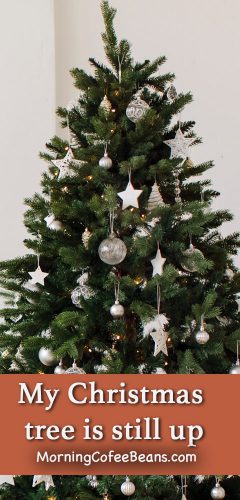 But Christmas isn't really over until after January 6th, the day when many Christians celebrate the Feast of the Epiphany from December 25th until January 6th. These days are a collection of 12 feast days, beginning with Christmas day and ending after the wise men's revelation. The revelation is called Epiphany or the unveiling or finding God in the flesh (the baby Jesus in the manger).
This is when the Three Wise Men (also sometimes called the Three Kings) visited and gave gifts to Jesus. This day actually closes the Christmas festivities and is the day many people exchange gifts.
I have a friend in Georgia who leaves her Christmas tree up all year long. She turned her small office into a Christmas room with a tree decorated with beautiful lights and ornaments. The room is filled with books, Christmas art pieces, and music that she can walk into anytime she wants to feel the magic of Christmas.
"It makes me feel good, she told me. And it reminds me that I can keep the spirit of love and giving in my heart all year long."
If we read about the three Kings, we learn that they were from three different countries, India, Persia, and Babylon. They were magicians, referred to as the Biblical Magi, and astrologers who provided advice into the mysteries of life. They were consuls to the kings, not really kings themselves.
These men studied the stars, connected the dots of the ancient writings that told a star that would direct them to a king. When the star appeared, they recognized it and followed it.
Their journey brought them to the palace of Herod the Great, King of Judea. But he was not the king they were looking for, so they continued in faith until they found the baby Jesus.
The gifts they brought to commemorate the King of the Jews were; gold, as to a king; myrrh, as to one who was mortal; and incense, as to a God.
The magi are a perfect example of knowing what you know, believing what you believe, and doing what you need to do.
I recently read a comment on social media that disturbed me; "Seriously, Walmart? You can't give us one more day to celebrate Jesus' birthday?"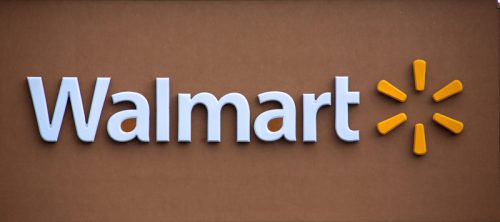 The day after Christmas, Walmart and other retailers put out a line of Valentine's gifts. As I read and reread it, I thought to myself, "Walmart is a business, not a religious organization."
A day later, we were having dinner at a restaurant. A friend came up to our table and said he didn't understand why people were still celebrating Christmas. "Why are people still playing Christmas music. After all, it's over," he said.
Remember the quote by Charles Dickens in the book, A Christmas Carol, "I will honor Christmas in my heart, and try to keep it all the year. I will live in the Past, the Present, and the Future. The Spirits of all Three shall strive within me. I will not shut out the lessons that they teach!"
We live when it seems we are being told what to think and how we should feel. Maybe a simple New Year's Resolution that we could keep would be "We will learn from our past, live in the present and walk in faith toward the future."
Another interesting quote I saw on social media that we might add to our New Year's Resolution, too; "Let's promote what we know instead of bashing what we hate."
We can learn from the Magi by believing in God's grand miracle made flesh to atone for our sins and let us do it every day of our lives.
And we can leave our Christmas tree up as long as we want to.