My Sister is My Hero
Previous Story
Next Story
My sister Juanell is my hero; I called her Nell. Her name was never in the newspaper, and she was never on television. She didn't finish school because she was a wife and mother by age 16. When she was 26, her husband walked out on her after giving birth to their seventh child. Frances was born with Lennox-Gastaut syndrome(LGS), a rare and severe type of epilepsy in childhood.
I was a child when Nell was an adult. I watched her go through many hard times. Some of those times, she was angry because life was hard on her, but the one thing I never saw her do was give up.
After her husband left her, she struggled. Even with government assistance, it wasn't easy to raise her children. She made big pots of stew and bought lots of day-old bread. She was very strict with her children. She took care of them and helped them reach their goals in life as best as she could. They didn't have a lot of extras in life, but they knew their mom loved them.
As Frances grew older, the seizures grew worse, and she was less able to walk, talk, and take care of herself. She had to wear a protective helmet to protect her head when she fell. Nell was encouraged to put her in a charitable home for children who were handicapped, but she chose to keep her at home and send her to a special education school every day.
She never remarried. She felt like it took all of her to raise her children alone. Her middle son died when he was in his twenties, and a few years later, her oldest son died of heart disease. It was almost unbearable for her, but she held her other children close and let her heart heal one day at a time.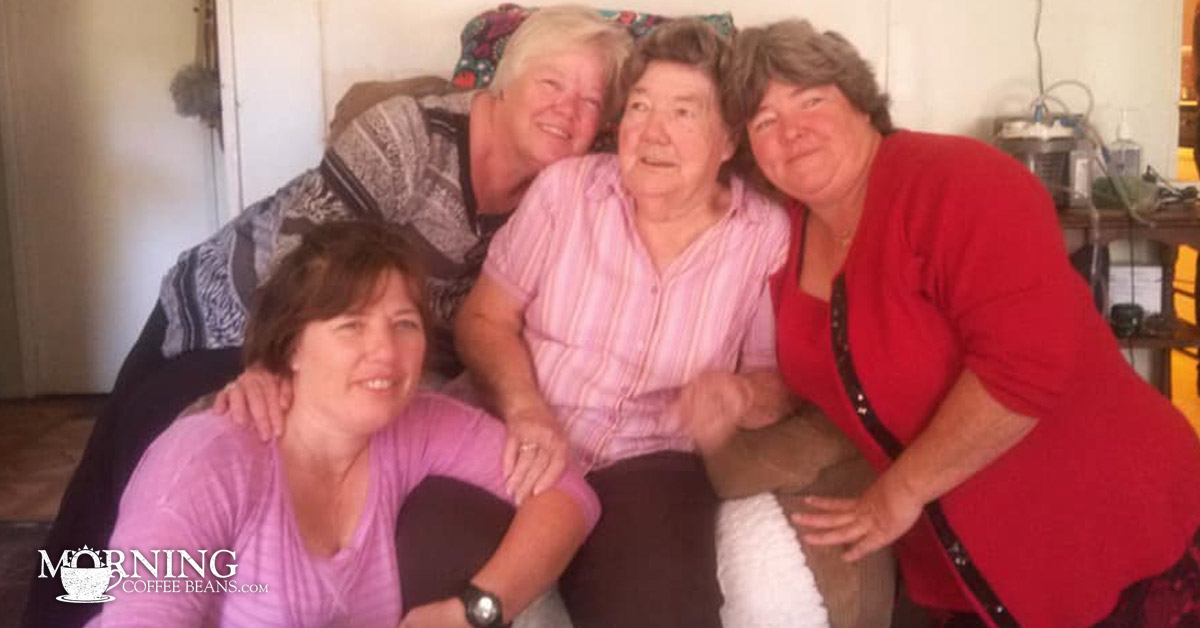 I remember the amazing thing about my sister is how kind she was to others she thought were less fortunate than her. One day after she finished her grocery shopping, she met an older woman sitting on a bench outside the grocery store. The woman had bags of groceries at her feet. Nell asked her if she needed any help, and the woman told her she was waiting on the bus. My sister told me she didn't look like she could climb up the bus steps, much less carry her bags of groceries up those stairs with her. She asked her where she lived and discovered she lived in a neighborhood on the way to my sister's house, so she offered to take her home.
After that initial meeting, she became this woman's helper. When my sister went to the grocery store, she would put her children in the car, which was always breaking down, and stop by to pick her up. Nell was never invited inside. When the woman didn't feel like going to the store, my sister would stand at the door and wait for her grocery list. She didn't know if she had other family members to help her. She never asked.
When the woman died, she willed her small wood-framed house and old station wagon to my sister because she had no other family. Nell was overwhelmed. As a single mom, she had never owned anything.
Now she had a home. She cleaned it up, planted flowers, and made it beautiful. Her children lived in the same city and stayed close to their mother and handicapped sister, who still lived at home. Even though Frances could not talk, Nell always brought my niece into the room to sit and chat with us when I visited her.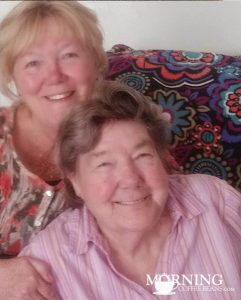 Nell's medical terminology was as good as any nurse or doctor I had ever worked with because she had to study everything she could get her hands on to help her daughter get better. However, LGS is a progressive condition, and children born with this syndrome usually do not live to reach their teens. But, with my sister's persistent love and care, she kept her daughter at home and alive until she died at age 50. My sister died a year later.
There are many different types of heroes in this life: the ones who protect us, who lead us, resolve problems, the risk-takers who inspire courage, and those who push their minds and body to amazing feats, and who teach us not to give up. My sister was one of those everyday heroes who inspired me. She was a survivor. She taught me endurance, courage, survival, grace, gratitude, and her strength will always live in the hearts of those she left behind.