Peace during the Coronavirus Pandemic
Previous Story
Next Story
Since the pandemic began, I've seen and felt all sorts of emotions, from confusion, fear, anger, and panic to love, laughter, and peace.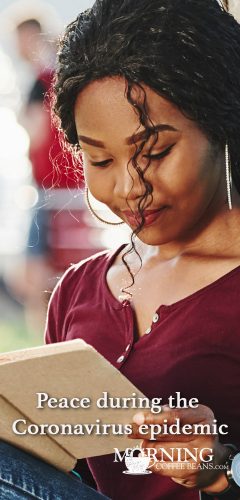 Like all disasters in our life, there is always confusion, "Is this happening? Is what they are saying true?" And then the fear begins to creep into our hearts and minds; "What should we do?"
The anger builds and swells in our minds from listening to the news media blowing things out of proportion and realizing they are using fear to promote their political agendas instead of giving the public the facts.
And then, of course, the panic like I saw this weekend at the stores. A young woman with a baby in her grocery cart was arguing with the store clerk because she could only buy two packages of toilet paper from the nearly empty shelves. I don't understand the panic over toilet tissue.
He told her that more tissue would be delivered later this week, but she said, "What if the stores can't supply what we need?" The clerk tried to reassure her as I thought she should be more concerned about baby food.
After watching her for a while, another woman walked beside me and said, what is wrong with everyone? We both approached the young woman and spoke to her. She cried, "I just don't know what to do."
This woman was beside me, and I talked with her for a while. We assured her everything would be alright. Then we talked about the items we needed to add to our stock. Then we all started laughing over the obsession with toilet paper. We shared jokes we had heard from others, and suddenly there was peace.
Sweet peace, feeling someone else's pain, caring for each other, talking about the solutions, and laughing about it all with people we didn't even know.
That's what we need to see when we look at others. They feel the same things we are, and we can help each other.
Most schools are closed, and our children will be home, which may be difficult for families who need childcare to work. However, we may know a family we could help with during this time.
We can do some practical things to work through this time as a family, a community, and a country.
First, don't spend time watching cable news. Your local information will give you updates and instructions for your area without over-analyzing, politicizing, and causing further panic.
Spend time with your family. Talk about what is happening and how you can help each other and others that may need help in your family and community.
Fresh air helps your immune system fight disease more effectively due to healthier white blood cells. It also supplies your immune system with the oxygen it needs to kill and destroy bacteria, viruses, and germs.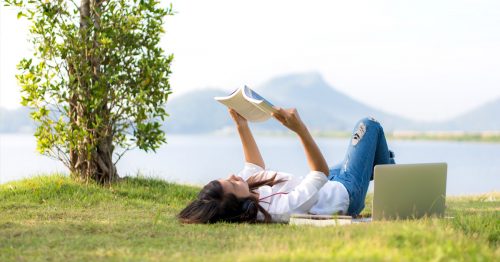 Getting outside isn't just a good idea; it's good for your physical and mental health.
After a long day of being out in public, I walked across the street from our house, and there was an older man I knew was walking his five small dogs. We didn't talk about the epidemic; we talked about how he rescued each little dog from their painful plots in life and how he and his wife, who have no children, love their little dogs.
When I came home, I opened Facebook and read beautiful words of encouragement and wisdom over and over from friends and families who have chosen to be still, be wise and listen to their hearts.
Many things are being closed now, but remember, we don't have to close our hearts to others.