Recovering Hope
Previous Story
Next Story
For a moment, it all came unbalanced. The sad and the angry became heavier than the happy and good I gave in. The tears came, the anger raged, and my heart pounded.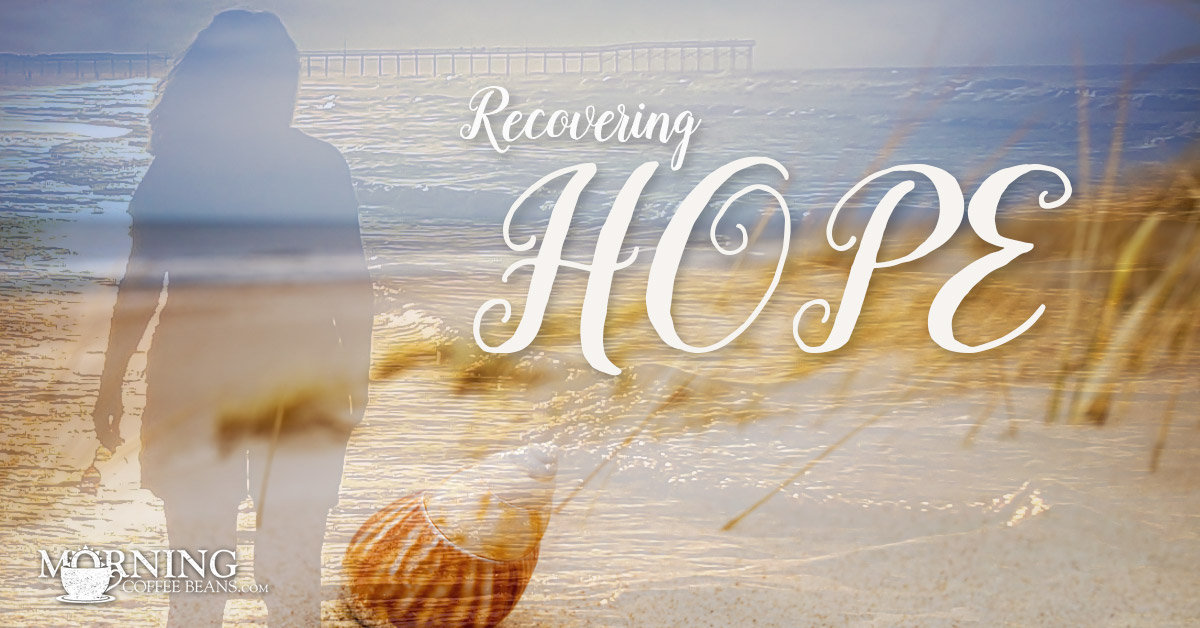 Then someone asked for my help. I heard them and moved dutifully toward them. They sounded anxious, and I reached out to assure them.
With that gesture, I felt a shift in my heart. The sadness and anger lightened. The happy and good became stronger. The balance hesitated a moment, and then it became equal.
In fact, by the time I finished talking to a friend who needed some encouragement, I think the happy and the good may have tilted the scales.
I can't tell you how many times this has happened to me in my lifetime. It is a lesson that I have learned and taught, and yet, it still amazes me when it happens.
When we are so frustrated and angry, reaching out to others promotes a rush of endorphins in the brain. It brings about a positive physiological change and helps us distract from our own problems.
It is an excellent way to lift the burden and worry from our hearts and minds. The simple joy of helping others reduces stress and boosts the immune system. It also flushes negative feelings like anger and aggression.
It doesn't have to be a big thing. Opening the door for someone, letting them go first in line, or sincerely asking someone if they are ok can shift a moment.
With everything going in our world, it is easy to feel helpless and overwhelmed. I have friends who have told me they can't sleep at night and are worried all the time.
Social distancing and wearing masks has isolated many people. It has made it harder to find balance, but we can find ways to shift our focus from the negative to the positive deliberately.
Recovering our hope, joy, and power in our lives takes action.
My friend did this by closing her Facebook account for a while. "The anger and bitterness I see among friends and family is causing me so much stress,' she said. There are so many opinions posted each day of our current world situations; I can't even hear my own thoughts."
She isn't the only one who has said those words to me.
Recently, I took a few days off to join my friend at the beach. When I left my house, I felt heavy-hearted and stressed with all the bad news of a deadly virus, protestors, and hateful political divide constantly being transmitted into our home through the TV.
While I was away, I didn't look at the news. I walked on a beach and watched the sunrise and listened to the sound of waves, and felt the wind blowing against my skin. I took photos of jellyfish, birds, crabs, shells, and flowers. I rode a bike and felt the sun on my back. The sound of the ocean and children laughing filled my heart and being with peace.
My friend and I even discovered an alligator in the pond behind the condo where we were staying, took photos, and marveled at the wonder and goodness of God's creation. It revived my tired soul and lifted my faith in God.
Of course, I couldn't stay at the beach forever, but when I got home, I purposed in my heart to turn off the news, take more walks outside and enjoy the people I meet along the way.
This morning in church, the pastor reminded us that the peace of God is found in His creation in Philipines 4:8. "Finally, brothers and sisters, whatever is true, whatever is noble, whatever is right, whatever is pure, whatever is lovely, whatever is admirable–if anything is excellent or praiseworthy–think about such things."
We have to remember that whatever happens in this world does not define who we are or our souls' joy or strength. What defines us is what we believe in, what we stand up for, and how we treat ourselves and others.