Separation Anxiety Not Just Kids Stuff
Previous Story
Next Story
The first day of college was pretty much the same as the first day of grammar school in our family. There was anxiety, fear of the unknown, tears, and a slight longing to retreat into that comfortable place at home called the nest.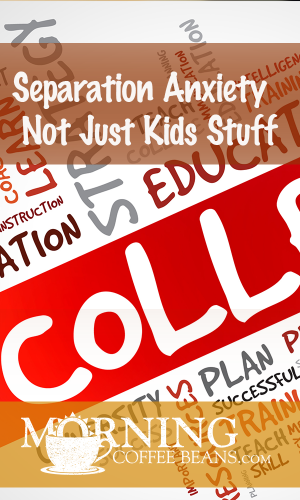 It is called separation anxiety. We understand it completely when our children cling to us the first time we are separated from them.
But what do we call it when it happens to the parents? It is labeled the "empty nest" syndrome. I experienced symptoms with each child as we packed up the boxes, loaded them in the truck, and made the journey to their new life as a college student.
I was proud and grateful that our children were continuing their education and becoming mature, independent adults. Still, with each box, they were taking a part of my identity as a mom.
Even though I had a career as a nurse, with a busy life as a pastor's wife, being a mom was what I loved the most. Our family and friends laughed and teased me about it, and I worked hard to shrug it off, but it was genuine.
Our daughter was the first and probably the most difficult for me. We struggled through the years of her tugging for her independence, and just when it seemed we were meeting on even ground, it was time for her to go.
The college she chose was only two hours away, but it seemed like a world away to me. I fought back the tears when we took her to school, and to some extent, she did, too.
We unloaded boxes and placed them in the small dorm room, void of personality, with only two single beds, two dressers, and a desk. It wasn't a lot different than when I set up lodging as a first-time college student.
I wondered how she would survive since she was used to having her own space and its lots. Later as we stood in line for what seemed like hours to register, I kept having these flashbacks of her childhood and all the things I should have done. There was this long list that kept appearing in my mind of things that I hoped I had told her and situations I hoped I had prepared her for.
Suddenly everything in life that had seemed so important became very small compared to the time I had spent with my daughter. The feeling repeated itself when our two sons went away to school. It was like a hole inside of me, and with every good-bye, the emptiness grew larger.
Our closest friends had not experienced it yet, and my role as a pastor's wife made me feel like I should be able to handle it. Consequently, I stumbled silently through those years, thinking I would never get through it. But I did. The one thing that would have helped me would have been someone to talk to about it.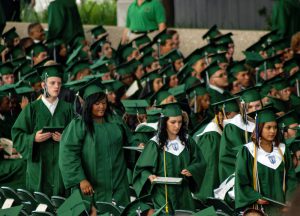 Leaving home for the first time is also a time of anxiety for young people. It is great to finally be free without mom and dad always looking over their shoulders, but they are also leaving their home and friends.
Our middle son did things at school that were very unlike him in the beginning. He would call home every few nights to say he was thinking about quitting.
His problem was he was shy, and making new friends was difficult. After he made friends and got involved in his classes, he couldn't talk enough about how great it was to be in school.
I have found that parents have to do the same thing. We have to make new friends, and try new things when our children leave home. For me, it was going back to school and becoming a columnist for a local newspaper.
I needed a new challenge in life, something I could put my heart into. For others, it may be just changing the bedroom into something else. But the most important thing is finding someone who understands that feelings are not right or wrong. They are.
To feel sad when your children leave home or anxious about facing life changes is all right. It is what we do with those feelings that define who we are.