Slowing Down and Paying Attention
Previous Story
Next Story
"Doodlebug, doodlebug, come out tonight, doodlebug, doodlebug, your house is on fire." The little chant still echoes in my head when I see a familiar cone-shaped track spiraling downward into the soft, warm sand.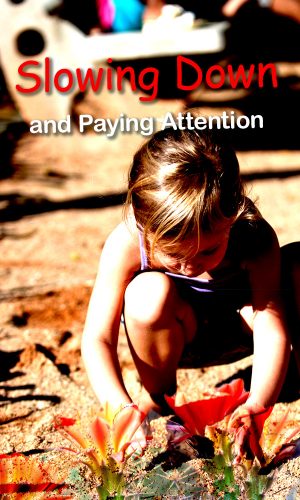 My brother and I sang this tune repeatedly while we lured these short, hairy insects from their homes in the warm Georgia sand when we were children, using only straw or a small stick. We placed the stick in the middle of the soft cone-like entrance to their pits and wiggled it around.
After a while, a little round bug surfaced, and we laughed at our conquest. We then went on to the next inverted mound. We played that game for hours in the afternoon until it was time to go inside. After that, we only needed a little stick and a large amount of curiosity.
I discovered these little swirls in the sand as I enjoyed the yellow, orange, and burgundy colored cacti blooming one spring day while walking in the beautiful Arroyo Park, where I lived in south Texas.
As a child, I never thought of what they were or what they were doing there. It was just something to do when playing outside in the dirt. The doodlebugs we tormented with our little straws are called antlions. They are small voracious predators that eat ants and other insects.
In southwest Virginia, some species hide under bits of debris or wood and attack passing insects. They dig a shallow cone-shaped pit and wait at the bottom for an ant or other insects to slip on the loose sand and fall in, only to be immediately devoured. In making their pits, antlion larvae create a spiral-shaped trail in the sand, which is how they get the nickname doodlebug.
I saw numerous doodlebug pits and busy ants among the sandy trails, endlessly marching single file between their underground nests and the food source as they stockpiled for the winter.
We can learn a lot from the ants, such as the value of working, saving up for more challenging times, and not living quietly. However, I observed many of those busy ants hopelessly struggling to climb out of the pits of the hungry antlions.
I had recently had surgery and needed to take time off from work. The hardest part of consenting to have surgery was spending six weeks at home recovering with nothing to do and no responsibilities.
Unfortunately, if we don't stop when we need to, we may miss out on essential things around us and risk having health problems that could slow us down permanently.
I think that's what happens to ants. They know the antlion's pits are all around them, but they become so busy that they forget to look for those spiraling swirls in the sand that might slow them down or eventually destroy them.
Walking through the park in the middle of the day and squatting down to observe the little things in life brought back memories of more peaceful times when I wasn't so busy.
I realized then that six weeks of doing much of nothing but concentrating on getting stronger wasn't that difficult. It felt good to empty my mind and let go of the reins a little–to remember the games I used to play, the joy of sitting beside my brother, singing silly songs, and feeling warm sand sift between my bare toes...doodlebug, doodlebug…come out tonight…come out tonight…