Super Nana
Previous Story
Next Story
One minute I was a Super Nana, the next minute, I was lying on the tennis court floor trying to breathe.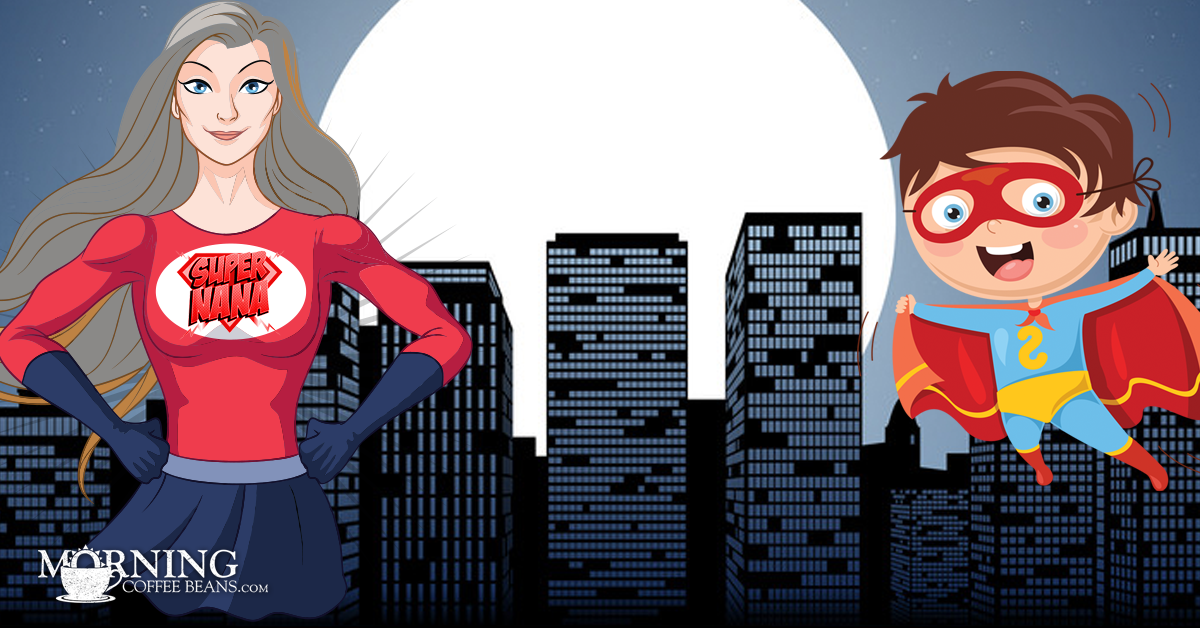 When our grandchildren come for the holidays, it is fantastic, fun, and exhausting. But, unfortunately, the exhausting part has nothing to do with how much we enjoy them.
It is what my husband says to me all the time. "Honey, you have done enough. You don't have to bake a cake, too!"
My daughter took charge of the Easter holidays this year. All the things that I usually work so hard on, she turned into a simple, beautiful meal that was more than enough with half the stress I put into the holiday activities.
After a beautiful three-day weekend that included a wonderful sunrise service, they decided to take a last walk down the Riverwalk.
Our 11-year-old grandson, Cooper, didn't want to go on the walk, so he said, "Hey Nana, let's play a game of tennis."
I taught our children and grandchildren to play tennis, but I've not played very much in recent years, even though we live right across the street from the tennis court.
"Okay, Let's go," We grabbed our tennis gear and headed across the street to the tennis court, which was recently turned into a soccer court, using sports tiles to cover the asphalt.
But that was okay because we could still hit the ball back and forth as though we had a net between us.
Cooper hasn't learned to control the ball yet. So he kept hitting it out of bounds. Finally, I told him that I wouldn't chase the ball, but I had to because that was the only way I could hit it back to him.
After a while, he said, "Wow, Nana, you are really good to be 65 years old."
"Cooper, I'm 71 years old." Sometimes we don't tell people our age because we don't want others to treat us like we're old.
However, I am grateful to be here. Only three of my ten siblings lived to be 70 before they died.
"Wow, Nana, I didn't know that! You're awesome!"
"Yeah, I know, but I'm getting a little tired, so I think we need to stop and rest."
"Oh please, just a few more minutes," he pleaded.
I was so flattered that my grandson thought I was in such good shape that I said, "Sure. Let's play a little longer."
Five minutes later, he hit the ball out of bounds again, and feeling like the amazing Nana he thought I was, I ran for it.
I remember starting to fall and feeling panic. My arm was still reaching up for the ball when I went down. Then, I felt my ankle twist and my side hitting so hard on the floor that it took my breath away.
It would have been worse if I had fallen on the asphalt instead of the padded sports tiles.
I heard the fear in his voice. "Oh no, Nana! Are you alright?"
Being the awesome Nana he thought I was, I immediately jumped up...well, not precisely jumped, but I raised myself from the pavement using one limb at a time; "Don't worry, I'm fine."
However, as I looked around, I could see those in the park shaking their heads. They knew I wasn't.
He ran to me and said, "I think we should quit for now." "Okay, I panted. If you want to."
And then I bravely but painfully walked across the street to our house.
When we walked in the door, he told everyone that I had fallen and hurt myself, and I assured them that I was okay.
But I wasn't. I took Ibuprofen and pretended to be until they all left a few hours later, and then I collapsed on the couch, trying to breathe without pain.
The following day I went to the hospital for an x-ray. I was sure my ribcage must have caved into my chest cavity, but the diagnosis was a contusion (bruising) to my ribs on the right side, my ankle, my arm, and yes, my pride.
I learned three things:
One: Just because I taught my grandchildren the basics of playing tennis does not mean that I am an equal partner. And I need to get in better shape to keep up with them.
Two: Flattering words are not enough to give you the strength to keep moving when your body is saying, "No, you're tired, and you need to take a break."
Three: We need to know when to stop. We need to listen to our bodies and know our limits.
Rest is as essential to being healthy and capable as exercise is.
We've always been very active with our children and grandchildren, but it can be hard to keep up physically because our bodies change as we age.
That doesn't mean we can't be active with them. It means we should know when to take a break before injuring ourselves or pushing ourselves too far.
So, my advice is to listen to your body to know your limits. In my case, it is to listen to my body instead of my ego.
There are other ways to be a "Super Nana."