Take care of yourself
Previous Story
Next Story
Wouldn't it be sad if you had to wait until the people you love died before you began to take care of yourself?
I met a 65-year-old lady named Pat this week who said that is what happened to her. She has lost 680 pounds in the last seven years and 280 in the previous two years.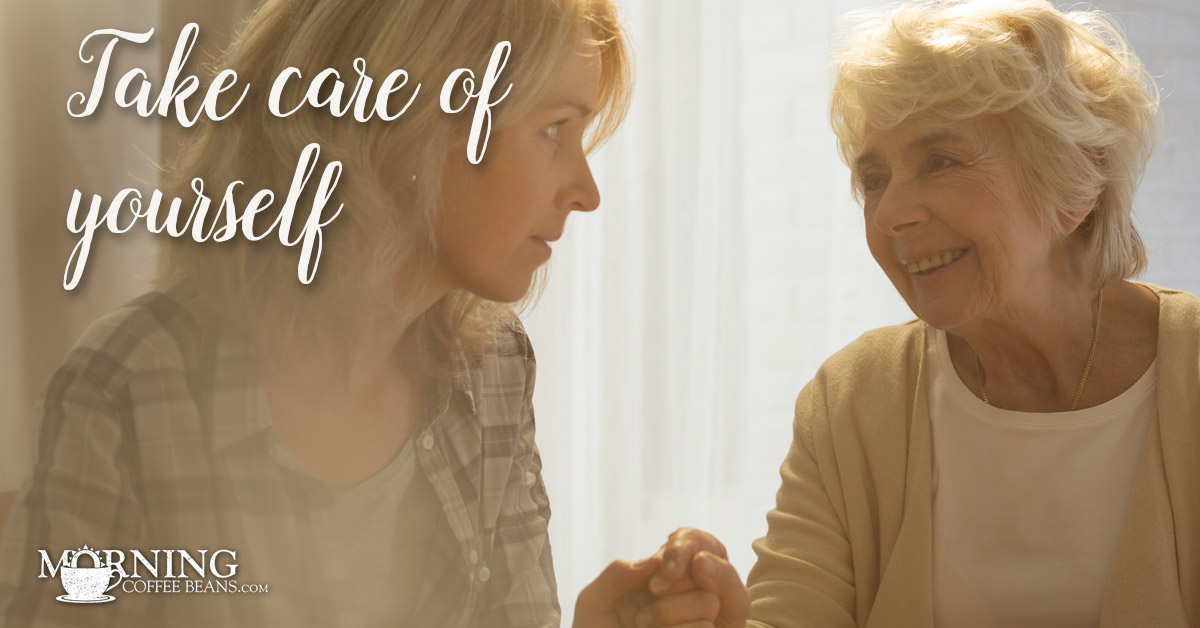 "Wow, that is a lot of weight, I told her. What made you decide to lose the weight, and how did you do it".
"Well, when my second husband died, I thought it was time to take care of myself, she said. So I took care of my first husband, who had Alzheimer's until he died, then I married a man younger than myself and thought maybe he would take care of me. But he had a stroke and couldn't walk or use his left arm, so I cared for him till he died."
Pat also took care of her mom and aunt until she died.
When I met her, she had just had the excess skin removed from her arms. I asked her how did she begin to lose weight. "I just began to eat healthier and started moving. I exercise every day of my life now."
Pat is just one of many who become caregivers to the ones they love and somehow lose themselves along the way.
Caregiving is like riding an emotional roller coaster. On the one hand, caring for your family member demonstrates love and commitment and can be a gratifying personal experience. But on the other hand, exhaustion, worry, and continuous care demands are enormously stressful.
Weight gain is one of the problems that can happen to caregivers when caring for others but not themselves. They're also more likely to have high cholesterol and high blood pressure and can suffer from clinical depression, which in turn can cause excessive use of alcohol, tobacco, and other drugs.
Researchers believe depression and the chronically high-stress hormone cortisol, which often accompanies caregiving, can affect the body's immune and cardiovascular systems.
My daughter worked with Dr. Christiane Northrup in Washington, D.C., right after she graduated from college. Northrup, who writes about caregiving in "Women's Bodies, Women's Wisdom," suggests a few things that can minimize stress when taking care of others for both men and women.
Control the carbs
"There's no question about it: Stress can make you gain weight. Cortisol is our body's primary stress hormone. It can make you fat, and being fat takes a toll on your health, Northrup says. If we have excess cortisol, it will increase our insulin, changing the way carbohydrates are metabolized.
Eating sugars and starches have an opiate-like effect on the brain," Northrup says. Eating sweets may make you feel less stressed out temporarily. It dulls the pain for a while but eventually will make you gain weight."
Get rid of the guilt.
Guilt, like stress, can send your stress hormones skyrocketing, creating a double whammy, Northrup explains. "I've had patients who felt so guilty about leaving their loved one they wouldn't even come in for their annual exams," says Northrup, who practiced obstetrics and gynecology for 25 years.
When you step away from taking care of someone, breathe, do something for yourself, and spend time with someone who makes you laugh, you have more strength and joy to do what you need.
Resist "helpless hopeless."
That's Northrup's term for feeling like you're stuck and no one can help. Sometimes, it's hard to say "yes" to help, even when you need it most." People may say, 'What can I do?' and you think to yourself, 'My God, there are 110 things you could do,' but you say, 'Oh no, that's OK.' "
Northrup says, "You should assume that help is available, but you don't know what form it will take.
Please list the things you need to have a quick answer to when friends ask what they could do. People want to help you. So give them suggestions because they don't know what to do."
Reject "hamster head."
"Hamster head," according to psychologist David Coon, is when unhelpful thoughts, worries, and anxieties go around and around in your mind.
"Write them down and think about positive thoughts you can replace them with," advised Coon, a professor in the college of nursing and health innovation at Arizona State University who studies caregiving for people with dementia. "Instead of thinking, 'Dad's going downhill,' think about a pleasant interchange you just had with Dad, or remind yourself how you're doing a great job creating a safe, caring environment for him," he says
Many resources are available to provide help for caregivers. Online there is the National Alliance for Caregivers (http://www.caregiving.org/resources/). There are churches, professionals, and people who want to help in your community. District 3 Senior services provide support groups for caregivers and many other valuable resources.
Don't be afraid to ask for help; remember that you must take care of yourself now.