Thank You Notes
Previous Story
Next Story
Inside the small white envelope was a little card with a bear and flowers on the front. When I opened it, a note in a child's handwriting read, "Thank you, Mrs. Landers, for the movie tickets. We're going to see Lizzie McGuire. I appreciate your letter. P.S. Thanks." Signed Sami (with a flower over the I).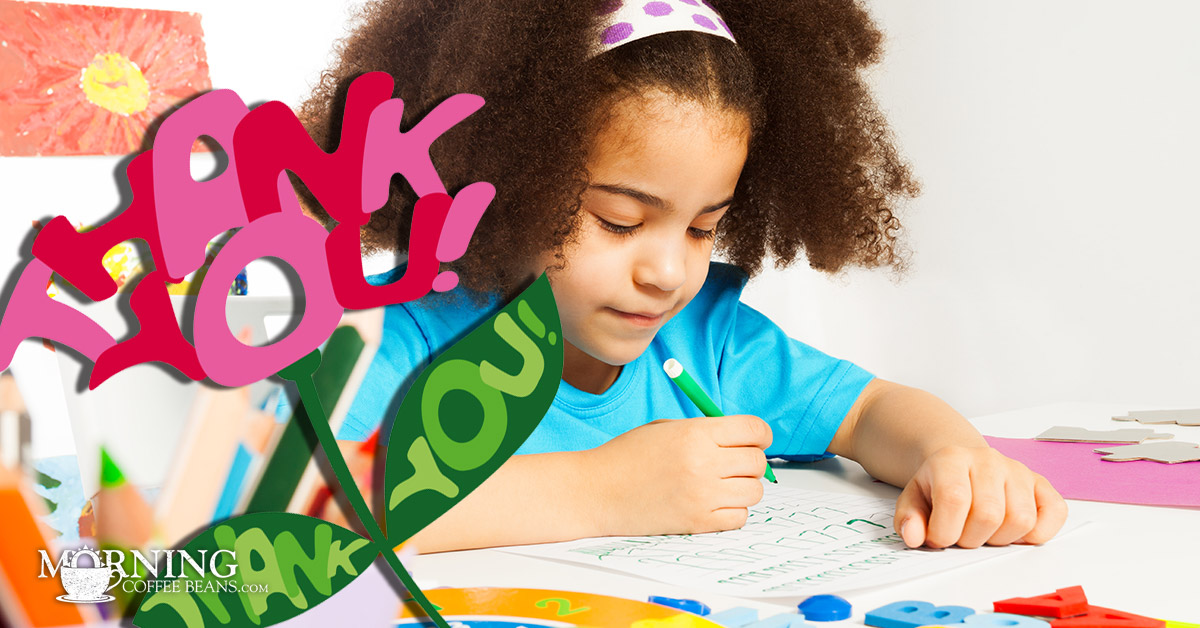 It was a thank you note from a child. I sent movie tickets for a story that we published of hers for a contest.
When I finished the note, I thought about how wonderful it was that her mother taught her to write thank-you notes at such an early age.
Another young mother I met recently taught her child to thank you when I gave him some stickers. He took the stickers and turned to walk away, and his mother called him back and reminded him to say thank you. He didn't want to.
I said it was OK; he didn't have to thank me. His mother looked at me firmly and said, "Yes, he does." I understood and waited. The mother asked the child, "Are you glad she gave you the stickers?" The little boy said yes. The young mother said, "Then, you should say thank you." He seemed to understand and looked up at me and said thank you.
I said, "You're very welcome," and watched his face change as he squared his shoulders and walked away.
I thought about how his mother approached that moment by asking him if he was glad that he had received the gift. It made me check my thankfulness.
When the pilgrims celebrated their first Thanksgiving, things were not perfect for them. The winter before they arrived, they had lost more than half of their families from bad weather, hunger, and illness, yet their grief did not make them bitter. Instead, they chose to give thanks for the life they had left.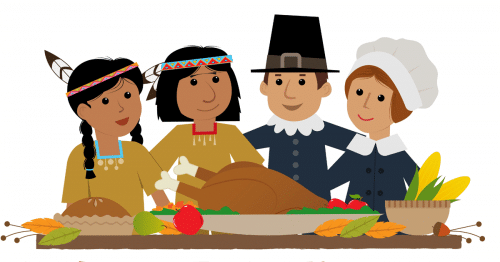 They were thankful for their food, even though their rations were meager. Today we have plenty. Even homeless people can receive food if they take advantage of the many organizations to help them.
Unfortunately, we live in a time when overconsumption of food cripples lives with illnesses, while people in other countries are thankful for a bowl of rice for the day.
The Pilgrims were thankful for peace. They fled religious persecution and felt blessed to be on good terms with the Native Americans. Our country indeed has problems. Sometimes, when I go home to my quiet life, I think about how safe I am and know I am blessed.
The Pilgrims were so thankful for the small amount that they were willing to share it with their potential enemies, the Indians. This was not a shrewd political maneuver but an honest expression of gratitude for what God had given.
Many families will gather around a table filled with delicious food and share why they are thankful on Thanksgiving day. Our family has a unique tradition of giving thanks before we begin our meal. One of us places three small kernels of corn on each empty plate. Then each of us takes turns sharing three things we are most grateful that have during the year.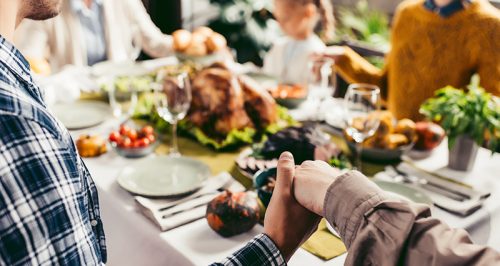 As youngsters, our children recited thanks for our family, friends, schools, food, the birds, the deer, toys, and even the snow.
When they were teenagers, they were a little more reserved with their gratitude. They thought the corn was corny and recited their three thanks as quickly as possible.
Now that they are grown and have their own families, they are more aware of how blessed they are.
It is fun to watch them wince at the things their children say.
Thanksgiving is a beautiful time to gather with our friends and family and share what we are so thankful for, but having a grateful heart for the other 364 days of the year will make our lives peaceful.
Children don't realize all they have to be grateful for yet, and they don't realize the peace and benefits of a grateful heart. So it is important to start when they can understand, like a simple thank you note.