Till Death Do Us Part
Previous Story
Next Story
They were married for 61 years. He told us about their life together. He said he had to wait till he turned 18 before they could be married, but they had been together ever since, except for the 33 months he spent overseas during World War II.
There was another time when he had to take a job away from home, but he always came home on the weekends to be with his family. He worked and brought his money home, and told her where he thought it should go, and she took care of the their home and three boys.
They traveled together.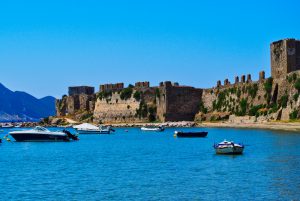 He took her back to Rome where he had visited during the war and to Greece where his son was once stationed. They went to the world's fair in Japan and traveled to Alaska and Hawaii for their vacations.
They felt pain together too, especially when their son died. It wrenched their hearts, but they held on to each other.
Now he had to sign the papers that would remove the life support from her frail body.
I knew her as a member of our church. She was a delicate and graceful lady–fragile, but strong, with the shadow of pain in her eyes. There were other patients in the ICU that day that had been given hope. You could hear them as the nurses answered their questions about what treatment they were going to receive.
But in this little place behind the curtain, the hope of one more day together was gone. It was just a matter of time. The stroke of a pen would end it all. His signature would remove all those cumbersome tubes and let her body be on it's own.
What a heavy load to carry, I thought. He had never signed a paper without her. He couldn't read that well. It was with labor that he wrote his name one letter at a time. In between he told us how much he was going to miss her and how he didn't know what he was going to do.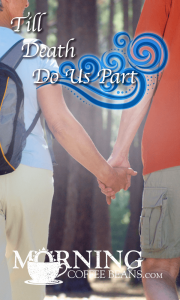 We took him downstairs to the cafeteria while they moved her to a private room to remove the life support.
He ate all his food and laughed as he told us how she fussed at him for eating too much dessert; how she matched the colors of his clothes for him; how he could aggravate her sometimes.
He said it wasn't always easy. When he retired, it was hard for him to be home all the time. He had to get used to her taking care of everything. Home was her territory.
Our steps were slow and heavy as we made our way back to the private room where he would say his final good-bye. He appeared small and frail as he stood by her bed. He knew it was time.
The doctors had done all they could, but the stroke had left her brain dead. His Eunice was already gone, but the body had to be released from the tangle of tubes that sustained her heartbeat.
My husband, his pastor, placed his big arms around him. He looked even smaller then. He waited a moment and then nodded.
The nurses clamped off the IV, turned off the ventilator and removed the Endotracheal Tube from her throat and quickly wiped away the trickle of blood that followed.
The only support left was the whir of oxygen flowing through the mask that seemed too big for her thin face. We waited. I watched as the two men held each other tight–the pastor, holding as if to shield him from the pain, and him clinging for a moment as though the end would render a jolt.
The fear of losing his life companion was in every crevice of his tired, sad face. We were surprised to see the pulse in her carotid beating. It looked strong. For a moment I thought maybe, and then my eyes lifted to her face and mouth already fixed.
There was a pulse, but life was taking its leave. He relaxed suddenly and stepped closer to her and placed his left hand on the bend of her elbow where he felt her pulse. The fingers on his right hand intertwined a little with hers–cold and still as they were.
He no longer looked afraid, just peaceful and patient as he waited. Strength and gentleness showed through his tear stained face while he stood by his wife as she crossed over to the home they believed awaited them.
The moments ticked by and her pulse slowed. His face seemed to reflect his life with her as it faded away. Their youth, their children, their trips and their pain and joys were becoming part of the past as the blood pressure machine ceased to register any sign of life.
Still, he didn't move until the last heartbeat. Finally she was completely still and so was he. No fear or despair was on his face now, only the resignation that it was over, that she was gone, that he could do no more. He leaned over and petted her forehead with a cluster of kisses and said good-bye.