Armed Forces Day in May
Previous Story
Next Story
"Museums are a great way to teach our young people history. They are our future. We have to let them know. Sometimes kids are not receptive to lectures, but coming in here for Kid's camp, movies, games, and experiencing the reenactments make them walk away with history without even knowing it." John Houston, founder and Director of the Texas Air Museum in Rio Hondo, Texas.
I attended the first Armed Forces Appreciation Day at the Texas Air Museum. It was hot, Texas, hot! We planned to go in, look around, say hello to our friend, John Houston, and leave.
However, we ended up spending most of the day there. It was like walking into someone's backyard. It didn't look that grand from the road, but the grandeur of history unfolded around each corner as we walked from one display after another.
As a layperson, I could see through the restored displays of authentic military equipment that portrayed the drama of life and how our military men and women lived in war and peace.
The first thing that got my attention was the superstructure of the Iwo Jima. Touring it, one could walk through history and vicariously experience the drama of life aboard an aircraft carrier.
Armed Forces Day falls on the third Saturday in May each year. It is a time to thank the men and women serving in each branch of the U.S. military daily. This day honors everyone serving in the U.S. Military branches; Air Force, Army, Coast Guard, Marines, Navy, and Space Force.
Later, when John asked if I would like to go up in one of the small planes, I was nervous. Someone asked me if I thought I might get sick, and I told them not; I traveled in planes. But they reminded me this was a small plane, and I would feel the movements and rocking more than when flying on a big commercial airline.
However, I was not about to let the thought of getting airsick discourage me. So I rode in a 90-horsepower Piper-PA-18, L-21, as an observation plane in the Korean War era.
When the plane lifted off the ground for a moment, the wind made it hard for me to open my eyes, but the ride became smooth and exhilarating. It was like riding a roller coaster without the jerking and twisting.
John glided in the air, dipping now and then. The people on the ground resembled the characters in the movie "Honey, I Shrunk the Kids." Only this time, the earth equaled the little people's size.
After landing smoothly an hour later, I watched the Marines demonstrate how to capture a fortified bunker adequately. Their demonstrations and reenactments evoked gratitude from the audience for the men and women in uniform who made and continue to make sacrifices to create experiences like this day possible.
This Texas Air Museum was started in 1985 by John Houston, the museum's director, who made his living as a crop duster and served in the Air Force during the Vietnam era.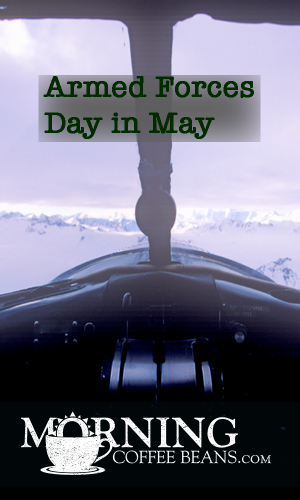 He told me that he and his wife, Jeanette, often talked about the friends they had lost in Vietnam and how they needed a place in history. So they decided to build a museum to honor these men and women.
"Originally, it started with Vietnam," John said, "but then we decided to complete the Confederate Air Force that included aviation from 1939-1945. So our goal was to pick up where they left off."
The government wouldn't talk to them about focusing only on the Vietnam War, so they picked up the Korean War, hoping to get financial help, but that didn't happen. So consequently, they decided to take on aviation from the beginning to the present.
A year or so later, they obtained non-profit status. Our friend continued the project with friends, volunteers, memberships, fundraising projects, and solid support from World War II veterans.
I interviewed John for this story a few years before he died in 2002. He said, "The backbone of this museum is the World War II veterans," John told me. "They feel like the country has forgotten. Museums help them remember."
Museums are an excellent resource for our families. Our friend was very passionate about helping young people to know and honor those who serve our country in the military. His love and enthusiasm for preserving history are why I remember him and his wife during this month.
Armed Forces Day is only one of the many Military Appreciation Days celebrated in May. Memorial Day is coming up on May 30th, a federal holiday commemorating the men and women who died in military service.
National Military Appreciation Month (NMAM) is celebrated every May and is a declaration encouraging U.S. citizens to observe the month as a symbol of unity. It honors current and former members of the U.S. Armed Forces, including those who have died in the pursuit of freedom.
Ways to Support Our
Military & Veterans
Display the American Flag at your home or business

Show your support on social media with #MilitaryAppreciationMonth

Share, like, comment, post, and re-post on social media to spotlight NMAM events and observances.

Send a care package to a soldier.

Encourage elected officials at all levels to recognize our military and veterans.

See someone in uniform or know a veteran? Thank them for their service or surprise them with a coffee, dessert, or drink if they are in line with you.

Send a card.

Teachers and students can honor or recognize the designated days in their (online) classrooms.

Businesses can honor and recognize the month through their websites, social media, and newsletters.

Donate to a

veteran or military charity

Reach out to a veteran or military family in need

Hire a Veteran