The Santa Claus Story
Previous Story
Next Story
My husband and I were sitting in a Burger King, having lunch, when a lady approached us and asked, "Sir, would you mind coming into the playroom with our children?" We looked up at her and back towards the room where about 20 little children's faces were pressed against the glass looking our way. "The children think you are Santa Claus," the lady said.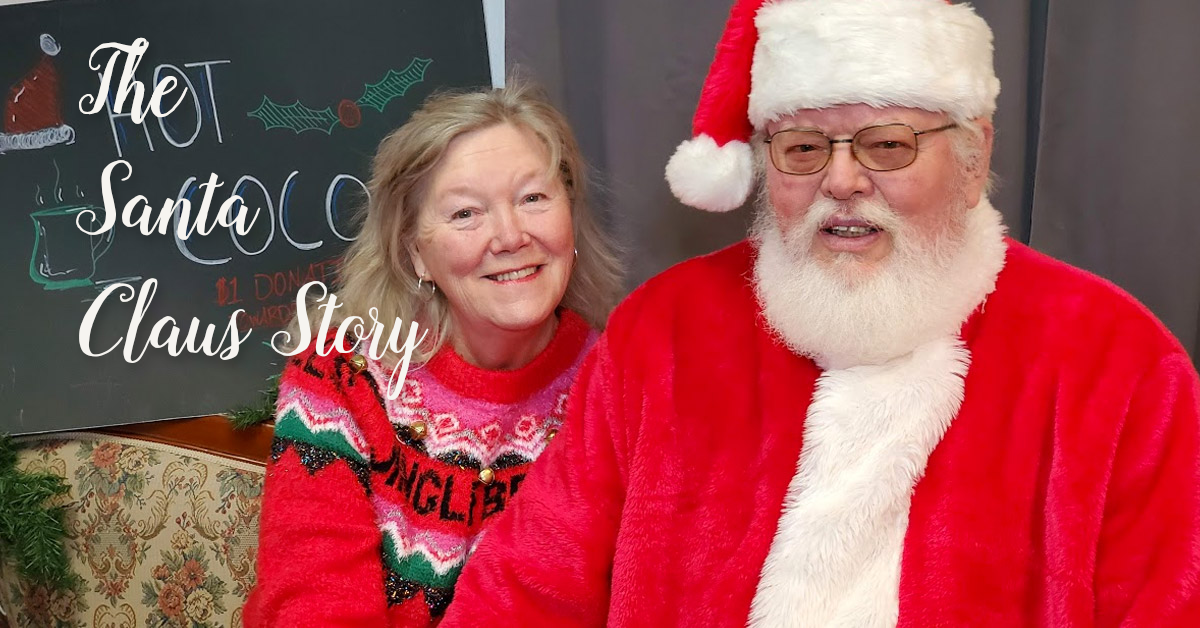 My husband had a white beard and was wearing a Santa hat and a red shirt. He smiled and said, "Sure!" And off he went with a big smile and a little bounce in his step.
He sat down on one of the small tables so the kids could approach him and said, "Hello, boys and girls!" The kids were giddy and took turns coming up to him and telling him what they wanted for Christmas.
As I stood at a distance and watched him, I could see the joy and fun he was having. The group was from a daycare school, and the teachers were so pleased that they could add this moment to their student's outing.
Since that day, he has played Santa at many schools and events. When he starts to grow his beard in the middle of the summer, I know he is preparing for his role as Santa Claus. As soon as Thanksgiving is over, he puts on his red Santa hat and Santa persona and starts having fun.
He laughs a lot, bursts into joyful song unexpectedly, and talks to strangers everywhere we go. I love watching him. In everyday life he is a quiet man, a retired minister and a chaplain for the VFW(Veterans of Foreign Wars).
There was another kind man who began the tradition of Santa Claus. Saint Nicholas was born a long time ago during the third century, in a small village of Myra, which is now called Turkey.
His parents were very wealthy. They raised him to be a devout Christian and died when Nicholas was very young, leaving him a large inheritance. Obeying Jesus' words to "sell what you own and give the money to the poor," Nicholas used his whole inheritance to assist the needy, the sick, and the suffering.
He dedicated his life to serving God and was made Bishop of Myra while still a young man. Bishop Nicholas became known throughout the land for his generosity to those in need, his love for children, and his concern for sailors and ships.
Under the Roman Emperor, who ruthlessly persecuted Christians, Bishop Nicholas suffered for his faith, was exiled and imprisoned. After his death, at age 73, the legend of his gift-giving grew. Saint Nicholas transformed into the legendary character called Santa Claus, who brings Christmas presents to children around the world.
What to do when your children stop believing in Santa? Tell them about this kind man who continued the tradition of giving. Because we know who began and gave the greatest gift of all when he came into this world to live and die for our sins so that we might have eternal life.
In fact, maybe that would be a great way to start the Santa tradition. Tell the children the true story of this kind Bishop who gave what he had because of his love of Jesus.