The worries of our children
Previous Story
Next Story
We often use the expression: "I feel as carefree as a child." But children are not always carefree. In fact, children have many worries, and one of them might be unanswered questions and fears about the Coronavirus.
When parents are worried about the many impacts this viral epidemic is having on their lives, their jobs, and maybe even their health, children are listening and worrying too.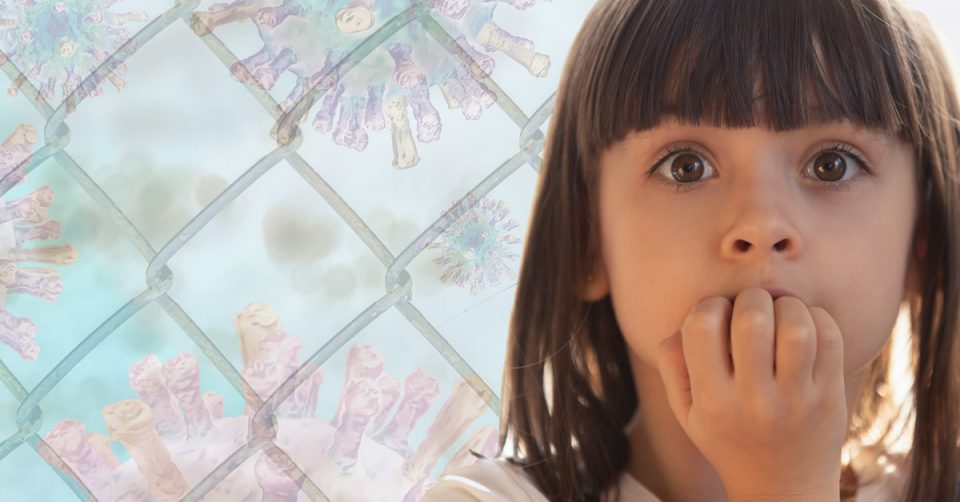 According to legend, Guatemalan children tell one worry to each of their hand-made Worry Dolls, placing them under their pillow when going to bed at night. In the morning, the dolls have gifted them with wisdom and knowledge to eliminate their worries.
Children worry about their parents and siblings dying, their parents getting divorced, hurricanes destroying their homes, failing in school, bullies taunting them, and so much more.
I didn't know about this Mayan legend and their worry dolls when I was a child. I was always afraid of being alone, losing my mom, making my dad mad, and so many other things. The key to making the worry doll work was that it gave the children someone with whom to share their concerns.
Because we were a pastor's family, we lived in a lot of different places. Our oldest daughter often worried about having to change schools. I tried to comfort her, but I couldn't seem to say the right thing. Finally, in exasperation one day, she said, "Mom, I just need for you to tell me that everything is going to be all right."
Remember the saying that children are to be seen and not heard? That is a myth. Children should be heard! Today, especially!
In many families, both parents have to work, or there is only one parent in the home. Sometimes it seems that there is no time to talk to the children. Child psychologists tell us that parents should make time to talk with their children to let them know you are listening and remind them that you care.
When our youngest daughter died at 19 months old, our children had so many questions that we never even thought about. Our 5-year-old son was angry for a long time. We didn't know what to do. He would not talk to us. Finally, my husband asked him to tell him what was worrying him. He told his dad that he was worried that his little sister wouldn't have fried eggs for breakfast in heaven. Our youngest son wanted to know if he would die if he went to sleep, and he would see her again.
We didn't have all the answers; we had so many questions ourselves, and it was painful to answer their questions, but it helped us all to express our hurt and anger together. We found that telling our children the truth about death and other complicated things in life helped them deal with problems more realistically.
A parent can set aside time to talk with and listen to their children. The evening meal or bedtime is an excellent time to listen to what is worrying them. Or they can go for a walk or create a particular time to talk. When children see that the parent is interested, they begin to say what is really on their minds. If they have no one to talk to, then the worry turns inward and becomes fear.
Children need to understand that reasonable fear helps maintain alertness. It makes them watch for dangerous and harmful things, but it has to be based on knowledge and reason. The devastating effects of a hurricane on the news are like a horror picture in children's minds. Letting them express their fear and then developing a plan for bad weather makes them feel secure, as it will with whatever they are afraid of.
Children are often worried about failing a test, a grade, or the Assessment of Academic Skills test. One of my grandchildren told me that his teacher told him that failing did not mean he was not smart; it meant that maybe he had not studied. He will never forget that.
Children have worries. Worry dolls may be convenient to place under a pillow at night, but having a parent or someone to listen to them, hug them, and then tell them everything will be all right is what children really need.