Threatening our Children Causes Many Problems
Previous Story
Next Story
The little girl ran from one side of the waiting room to the other, almost tripping the adult walking by. Her mother tried to stop her, but the three-year-old ran out of her reach. When she finally got back to her seat, she stood up and began jumping up and down dangerously close to the edge of the chair.
The frantic mother told the child to sit down or she would not get a treat when they left. It didn't work. When all other negotiations failed, the mother seemed to have had enough. She said to the child with exasperation, "When the nurse comes out, she's going to give you a shot!" The little girl stopped dead in her tracks and looked at her mother.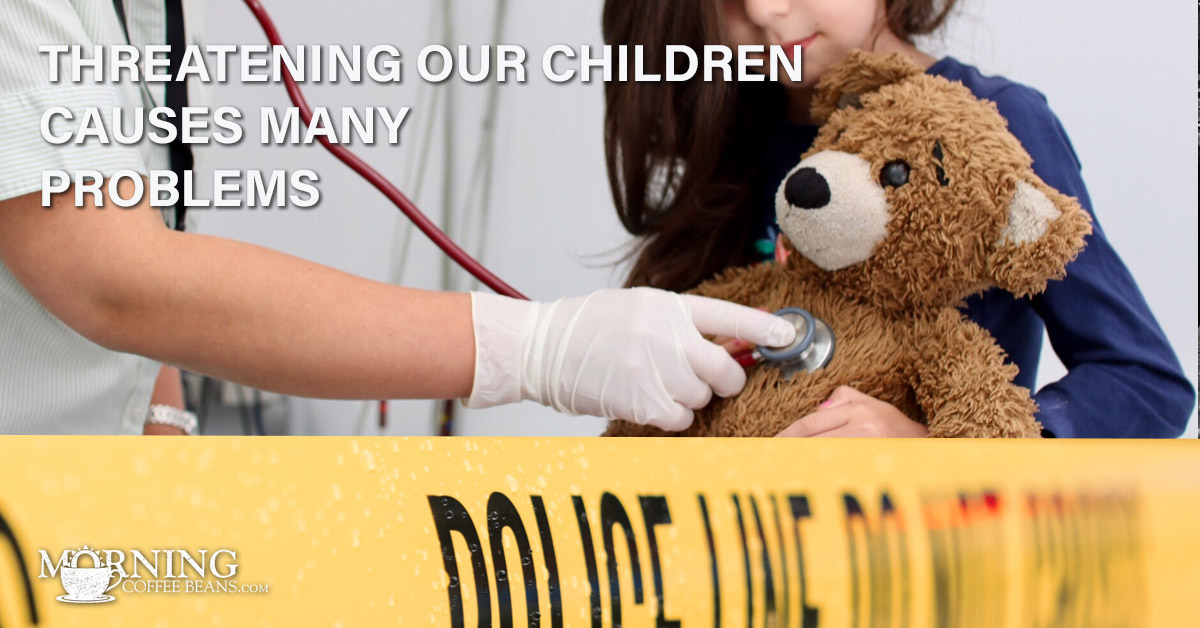 About that time, the door opened, and there stood the nurse. The mother looked at the door, and the little girl followed her eyes.
Absolute terror appeared on her face. When the nurse called her name, the child broke down in tears. By the time she reached the examining room, she was hysterical. When the doctor came in, he had a tough time examining her sore throat.
My friend at work told me that her parents used that as a form of discipline when she was a child, and she is still terrified of shots.
She suffers from a condition known as Trypanophobia, "a persistent, abnormal, and irrational fear of injections" that affects countless people each year and can significantly impact the quality of life. It causes panic attacks.
Of course, nobody likes getting shots. However, people with Trypanophobia have symptoms that typically include shortness of breath, rapid breathing, irregular heartbeat, sweating, nausea, and overall feelings of dread.
It is caused by a past event in their life that links injections and emotional trauma. Of course, that doesn't mean every child threatened with a shot will become Trypanophobic, but some can.
When our children were small, I learned a valuable lesson about threatening my children with other people's behavior. Our youngest son was so active. He seemed to wake up thinking of ways to get into trouble.
Some days I could hardly wait for my husband to get home so he could take over. Occasionally, I was guilty of saying, "When your dad gets home…"
My husband asked me not to do that because it made him feel bad when he had to come home and discipline our son for misbehavior.
When he came in, I told him our youngest son had been in trouble all day and he needed to talk to him. He looked at me for a few minutes, then walked outside and returned with a stick (which some may call the switch).
Before I could say anything, he told our son to go into the bedroom. I started to protest, and he said, "You told him I would handle it, so stay out of it." I hesitated as the door closed until I heard a loud whack, followed by our son crying in agony.
My husband seldom spanked our children, so I opened the door to see what was happening. There he stood, hitting the bed with the stick, and our son was standing beside him with his eyes closed, yelling as loud as he could after every blow to the bed.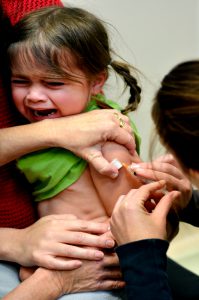 I got the point. It was easier for me to threaten my son with his dad's impending arrival as the great disciplinarian than for me to deal with his behavior.
My husband said when he came home, he wanted the children to be glad to see him. He didn't want to be d as the big bad guy who only dished out their punishment.
Children's minds are like clay when they are little. We can shape it without even realizing what we are doing. For example, when a parent tells a child that the police will come and get him if he is bad, he becomes confused and loses trust in authority.
Did you know there is a word for fear of the police? It is Capiophobia, a persistent, abnormal, and irrational fear of being arrested. Have you ever heard parents tell their children that the police will get them if they aren't good?
It became even worse when the leaders of our country began telling our young people that the police were out to get them because of the color of their skin.
The policeman becomes the bad guy, just like the father does when the mother uses his name to discipline their child. That also happens when we use threats like, "That doctor or nurse is going to give you a shot if you don't calm down." It builds unnecessary fear and distrust in the heart of a child.
If a child needs an injection, the parent can truthfully explain that it may hurt for a moment, but the medicine will help eliminate the bacteria causing them to be sick.
An excellent place to begin talking about police is by explaining their job. For instance:
A police officer's job is to help keep people safe. The position of a police officer is to help people follow laws.
Law is a rule. For example, it is against the law to steal things. It is against the law to hurt people.
It will open up a conversation that can be helpful and informative.
Nurses, Doctors, and Policemen are part of a family, just like we are: They come in all colors and from many backgrounds. Their jobs are to help and protect.
Threatening is never positive. Talking to our children with respect builds their self-esteem and provides them with healthy development.
There are so many things that are frightening our children now. There is no need to add to their fears by threatening them with other people's behavior, especially if you know those people care about them.