Uniting against the Coronavirus
Previous Story
Next Story
"It's time to shake off this sadness and recover your spirit," said Miguel de Unamuno in the poem, Throw Yourself Like a Seed.
These may be the words we need right now to stop analyzing whether it's true or not, stop complaining about our discomfort, and come together as a family, as neighbors, as communities, and as a nation to get through a difficult time in our world.
This morning I listened to sermons all over the country being streamed live to lift and encourage us, and it didn't feel bad not to be in church. Instead, it felt like people were reaching out to people in a good way.
I have seen so many amazing things that people are doing to help, pulling together these last few weeks, and I find myself praying for truck drivers, families, and older people I don't know.
Yes, I have seen the madness and meanness, but I believe the good in people now outweighs the bad choices others make.
We may feel that our country is overreacting during this time, but in the long run, won't it be better than underreacting?
I read about a church in Georgia where people are experiencing pain and grief because a choir member infected with the Coronavirus came to church. As a result, 41 church members have tested positive for COVID-19. Four are in critical condition, and one person has died.
People are dying and, in some cases, struggling to make ends meet, and some are suffering for more reasons than being sick.
My niece is a senior in college. She said she was not doing well right now. However, she has worked hard and prepared to play in a chamber orchestra that has been canceled. It may not be a big deal for someone else, but it is for her.
We're all in this together, fighting one faceless, raceless, sexless, nondenominational, and bipartisan enemy; if we work together, we can beat it.
Most places are not shut down. Behind the scenes, people are helping people, whether churches and organizations deliver food, medical people save lives, families reconnect through phone calls, or encourage others. We are not shut down; our lives have just been redirected. We will get through this and be stronger, wiser, and better if we choose to be.
During this time of slowing down and being quarantined, I find myself picking up books from my shelves, reading more, and watching TV less.
The poem I quoted at the beginning of this story is about work. Unamuno said that work was the most excellent offering in life, and we can choose to throw ourselves, like seeds, into what we believe in or sit on the sidelines and feel sorry for ourselves and miss the opportunity to do what we can do to make a difference.
It is time to shake off this sadness and recover our spirit each morning as we wake up and choose to be part of the working people's solution.
---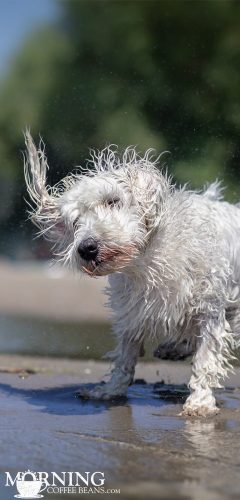 Throw Yourself Like Seed
by Miguel de Unamuno
Shake off this sadness, and recover your spirit;
Sluggish, you will never see the wheel of fate
That brushes your heel as it turns going by,
The man who wants to live is the man in whom life is abundant.
Now you are only giving food to that final pain.
Which is slowly winding you in the nets of death,
But to live is to work, and the only thing which lasts.
Is the work; start there, turn to the work.
Throw yourself like seed as you walk, and into your own field,
Don't turn your face, for that would be to turn it to death,
And do not let the past weigh down your motion.
Leave what's alive in the furrow, what's dead in yourself,
For life does not move in the same way as a group of clouds;
From your work you will be able one day to gather yourself.
---