What are the things that really matter?
Previous Story
Next Story
I ran across a good illustration this week that paints an excellent picture of how important it is to stop and think about what we do with the hours in our day. It was about a philosophy professor who wanted to teach his students a lesson beyond the classroom.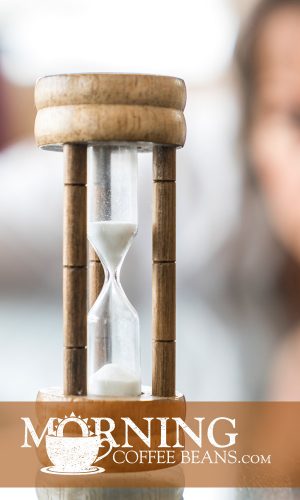 When his students begin to arrive for his class noisily, the professor stood patiently at his desk with just a few items in front of him.
After the bell rang and the young men and women settle down, he wordless picked up a large empty mayonnaise jar and proceeded to fill it with rocks right to the top–rocks about 2 inches in diameter.
He then asked the students if the jar was full. They agreed that it was. So the professor then picked up a box of pebbles and poured them into the jar. He shook the jar lightly.
The students laughed as they watched the stones roll into the open areas between the rocks. He asked his students again if the jar was full. They agreed that yes, it was.
The professor then picked up a box of sand and poured it into the jar, and, of course, the sand filled up everything else.
"Now," said the professor, "I want you to recognize that this is your life. The rocks are the important things–your family, your partner, your health, and your children–anything that is so important to you that if it were lost, you would nearly be destroyed".
"The pebbles are the other things in life that matter, but on a smaller scale. The pebbles represent things like your job, your house, or your car. The sand is everything else, the small stuff. If you put the sand or the pebbles into the jar first, there is no room for the rocks."
"The same goes for your life if you spend all your energy and time on the small stuff, material things, you will never have room for the things that are truly most important."
I thought about that today when I realized I had not visited my friend and neighbor in the hospital. Pay attention to the things that are critical in your life. Take care of your health, play with your children, and take your partner dancing.
If you don't take care of yourself, it affects those you love. If all you ever talk about with your husband or wife are the bills and what needs fixing, the spark between you will eventually fade away. There will always be time to go to work, clean the house, host a dinner party, or fix the disposal.
Take care of the rock's first – the things that really matter. The rest is just pebbles and sand.