Why it's Important to Show Kindness
Previous Story
Next Story
I read recently a story of a man who had bought a brand-new car with an area in the back that would accommodate his large, furry dog. Not too long after purchasing the car, he had it washed in an upscale, expensive car wash.
Afterward, however, he noticed that the back portion of the car was still filled with dog hair. Because he had paid a significant sum of money for the wash, he felt ripped off and became upset. He complained to the staff, but to no avail.
They insisted that their policy was to "not vacuum the trunk." Obviously, they considered his "dog space" to be a trunk and, therefore, refused to do the extra work.
When it became apparent that his complaining wasn't going to help, he demanded to see the manager. He spent the next five minutes yelling at the car wash manager in what he described as a harsh, obnoxious, and arrogant tone.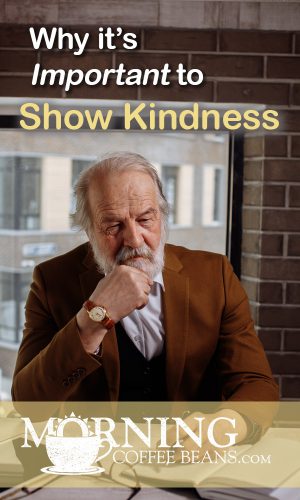 When he finished yelling, the manager looked him in the eye and asked the man if he was finished with a gentle, undefensive tone. He said that he was.
The manager then told the customer in a calm, unthreatening tone that he would go ahead and vacuum the car himself until every dog hair was gone.
Then in a compassionate but firm voice, he said, "I have to ask you one question, sir." "What is it?" The man replied, still angry. "What makes you think you have the right to speak to me or anyone in that harsh, demanding manner?"
The man in the story said he never again treated anyone that badly or with so little respect. "Even when I have been justifiably angry or disappointed, I realize that I am still responsible for my behavior and how I treat others," the man said.
The manager could have easily justified being rude to the man, but he chose not to do that. And we have that choice every day, too.
Understanding that we are responsible for our behavior and choices, regardless of those around us, gives us a lot more control and peace in our lives.
Taking responsibility for our actions are lessons most parents teach their children. When one child complains that the other is calling them names, adults say, "That doesn't mean you have the right to hit him or call him names back. Just ignore him."
When they come to us in middle school and say, "But why can't I wear that everyone else is." We patiently say, "If everyone else jumps off the building, does that mean you do it, too?"
In young adulthood, when someone tells our child they can't accomplish something, most parents would tell them, "You can do anything you want as long as you set your mind to it."
All those little lessons about being kind to others, doing what we know is right, and believing in ourselves are how we teach our children to live responsively. They become a lot more useful when they see them in action.